Giant Outdoor Metal Sculpture Details:
This giant outdoor metal sculpture is specially designed for our Arab customers. With one big ball on the top, this large metal sculpture has three books painted in red. As an urban decoration, it is very eye-catching and attractive. Contemporary stainless steel sculptures are made of high-quality 304 raw materials, giving our sculptures an elegant design. Perfectly enhancing the atmosphere of urban gardens. Contact us for more details.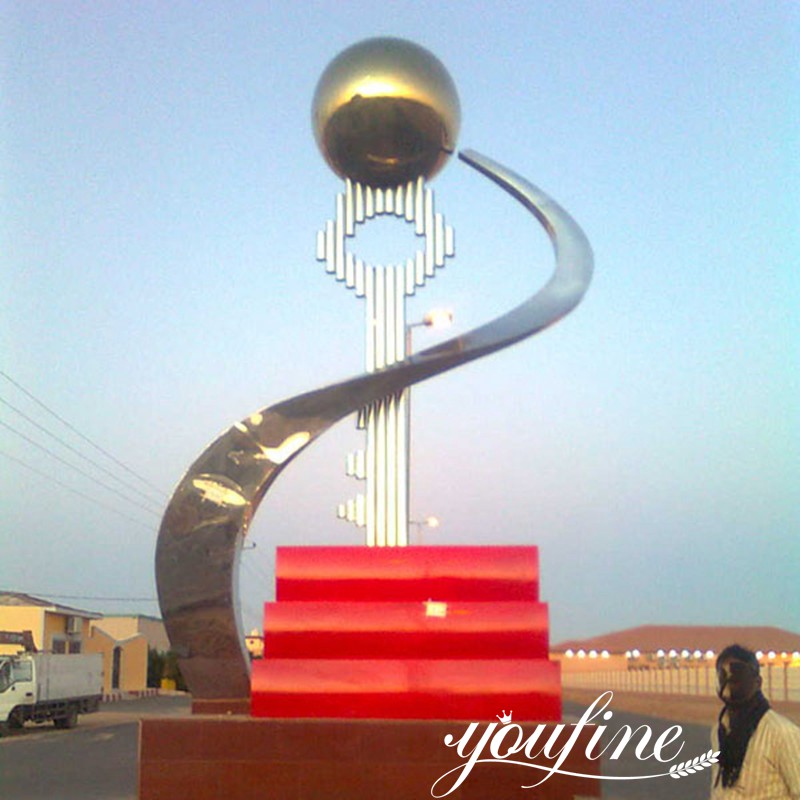 More Saudi Sculptures:
YouFine has produced hundreds of large stainless steel sculptures for our Saudi clients in recent years. They have customized more than hundreds of large metal sculptures, with 10 meters high. What we show you today is our real feedback picture. We have a wealth of design and installation experience. If you are an architect, engineer, or designer, we can design very powerful works according to your drawings. We also have some classic designs which our customers always have repeat orders. And we are more than happy to share with you.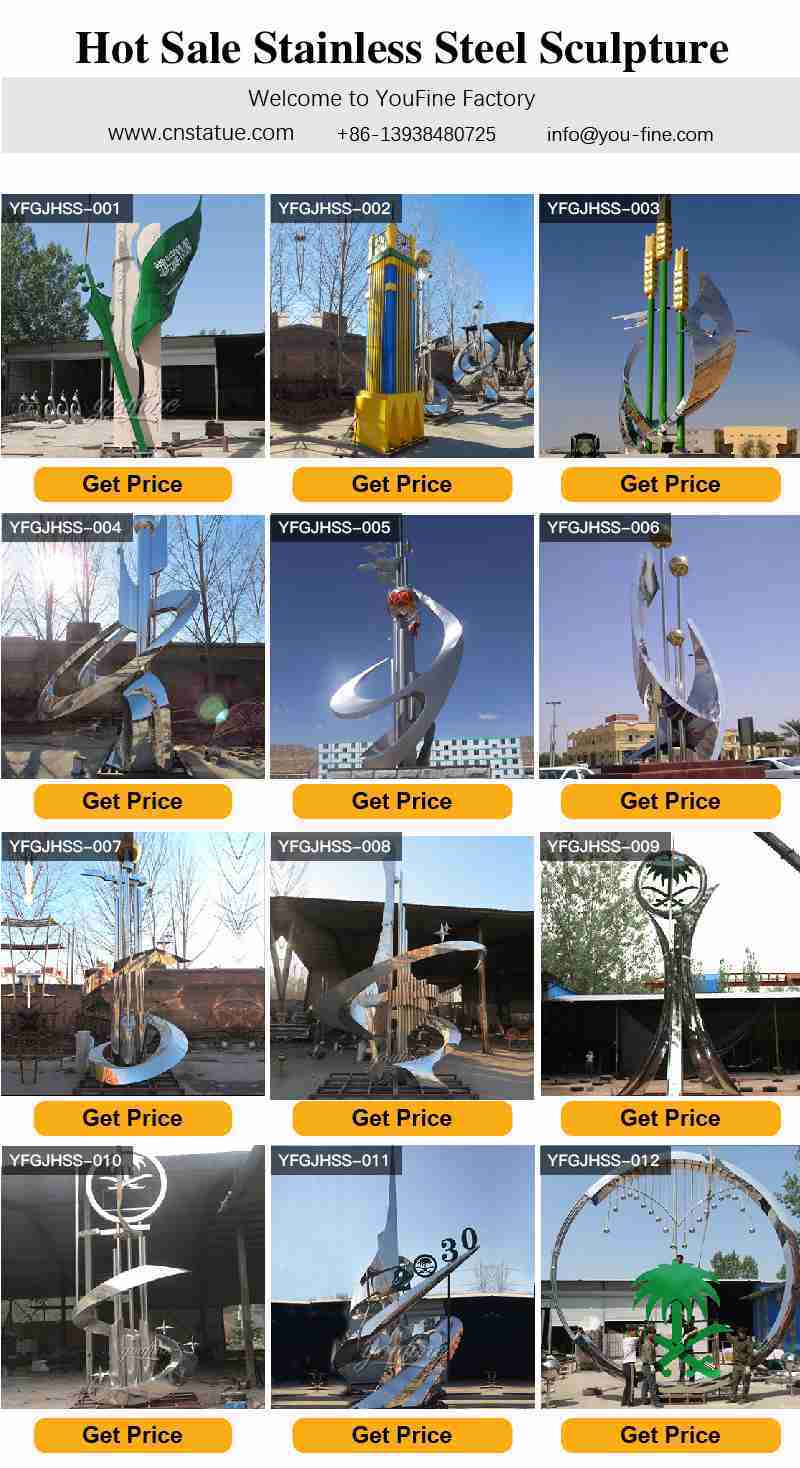 Talented Artists:
YouFine talented artists offers free CAD or 3D drawings. Before making the giant outdoor metal sculpture for this Saudi Arabian client, we will carry out design drawings. Besides, the detailed installation drawings and sculpture quality design will make you very satisfied. Our large stainless steel sculptures in Arabic style are very popular. Trust us, and we will give you a satisfactory art works.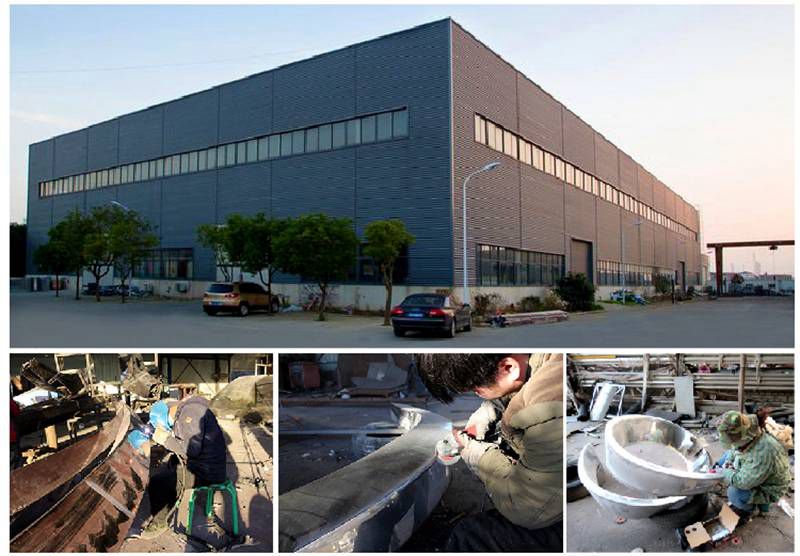 Quality Material:
As we all know, the weather in the Middle East is always windy and sandy. For large stainless steel sculptures, YouFine pays great attention to their quality. YouFine chose to use 304 material. This can ensure the quality and safety of the sculpture. With such high-quality materials, the metal sculpture will not cause problems even in bad weather. Besides, every giant outdoor metal sculpture has a solid built-in skeleton.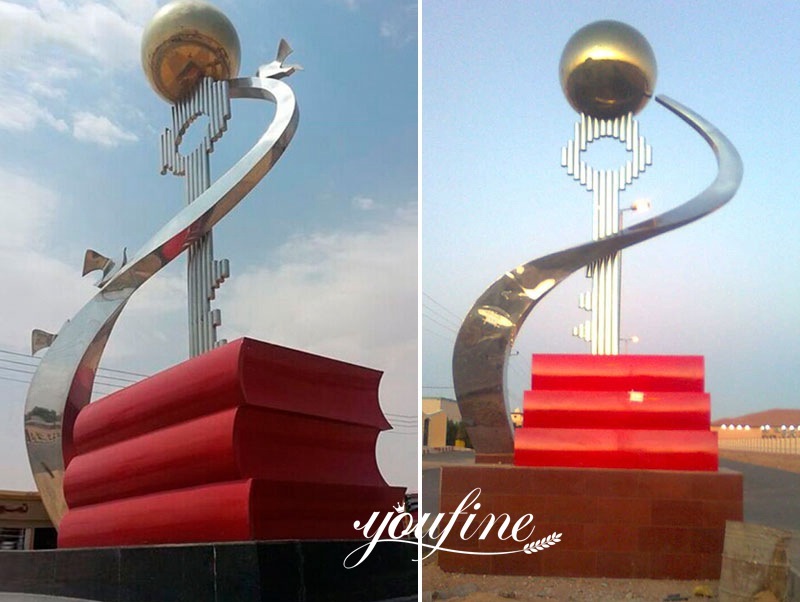 Contact us at any time to give you a pleasant shopping experience, for our beautiful, and elegantly designed large stainless steel sculptures!