Mirror Metal Moose Sculpture:
This big mirror metal moose sculpture is 10 meters high. The huge design shows us the exquisite details of the moose. High polished of the moose sculpture surface, making it very modern and artistic. Therefore, our large animal sculptures are very suitable for outdoor public parks or garden decoration. So the huge sculpture design will become a very eye-catching artwork.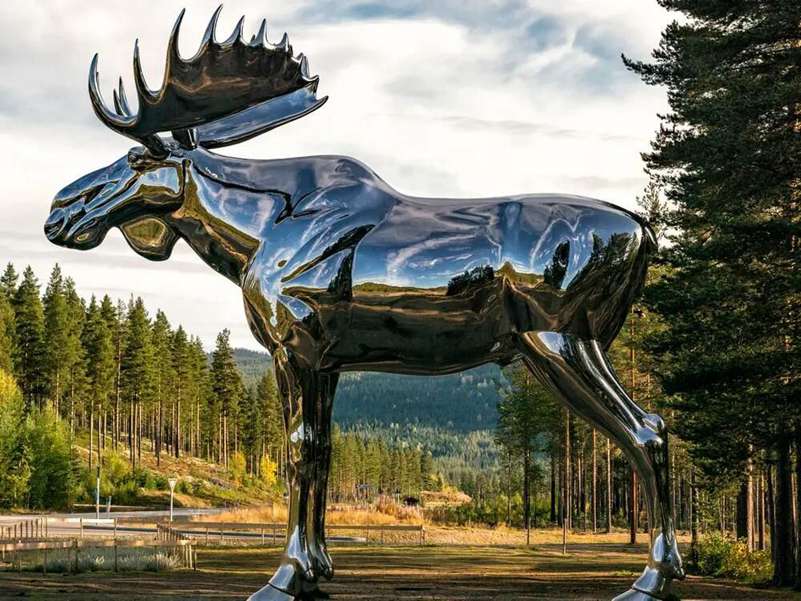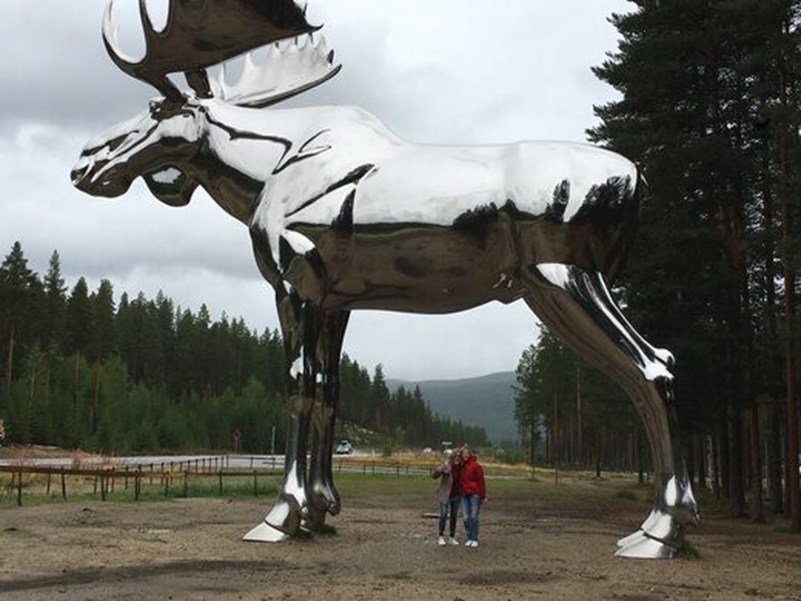 Highly Polished Process:
This beautiful and surprisingly large mirror metal moose sculpture will be highly polished. And our professional craftsmen have rich production experience, and the sculptures will be polished 360 degrees by our craftsmen. And You Fine would use high-quality 304 material to make this moose sculpture. The high-quality 304 material can be highly polished. And ensure that the surface after polishing is smoother and brighter.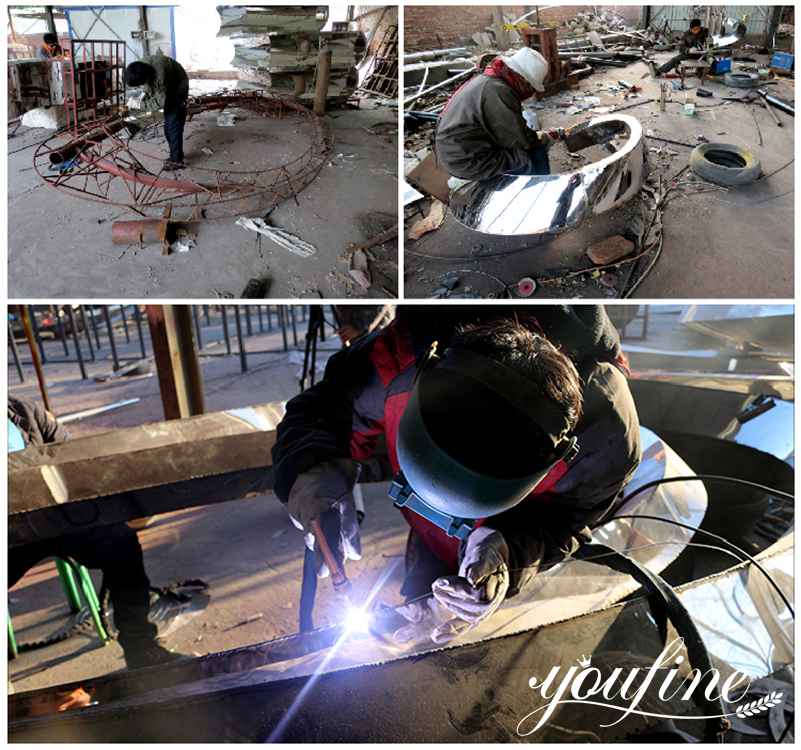 As we all know, stainless steel sculpture is popular in modern public art because of its unique metal appearance and surface. Compared with other metal sculptures, stainless steel sculptures have unique corrosion resistance and high-temperature resistance. And metal sculptures are more suitable for modern style decoration. Including outdoor gardens, plazas, shopping centers, hotels, commercial centers, etc. You Fine can choose the most suitable stainless steel material to customize the sculpture for you according to your needs. Your outdoor space will become unique.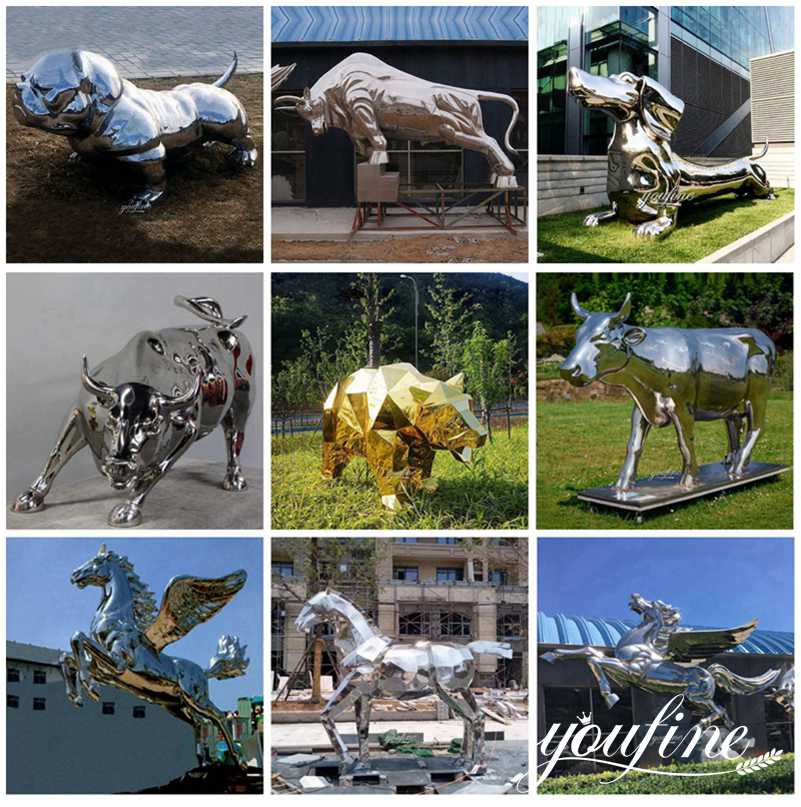 More Metal Sculpture Designs:
Stainless steel is one of the most popular materials for modern sculpture decoration art. It is easy to process and will not rust. And can make into a variety of sculpture designs. We are a factory specializing in the production of metal sculptures, with a variety of metal sculpture designs. For example, abstract sculpture, mirror sculpture, figure sculpture, animal sculpture. Outdoor fountain sculpture, letter sculpture, power sculpture, light sculpture, and so on. There are always a variety of exquisite modern metal sculpture designs that you like.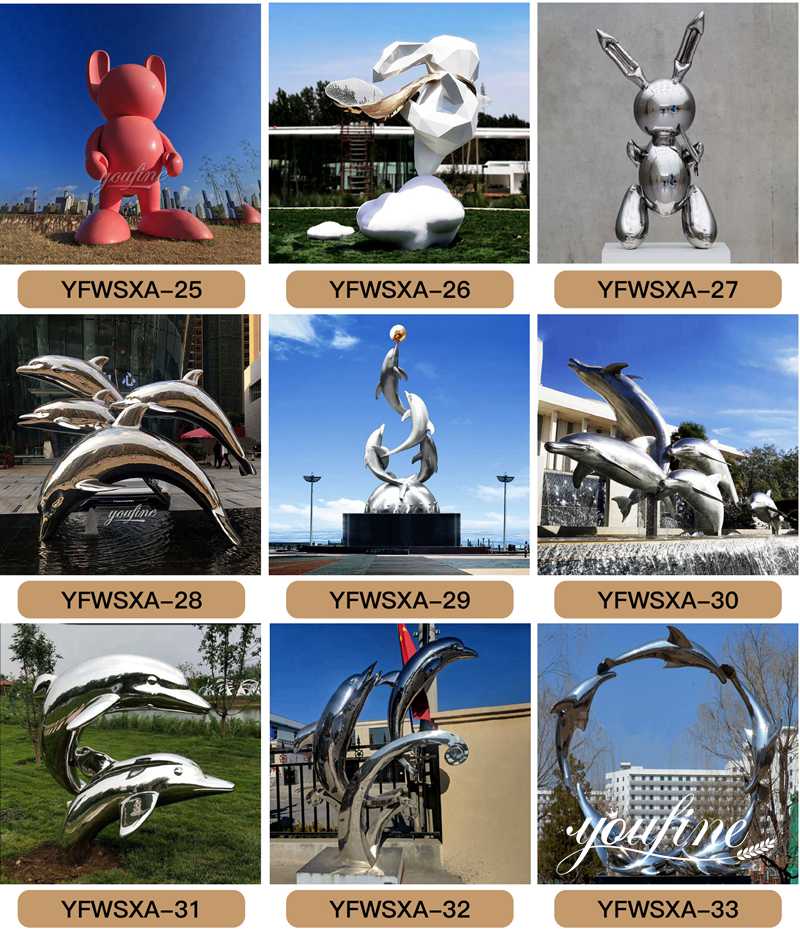 Having been focusing on stainless steel sculpture production for 30 years, we are your best choice! If you like this metal moose sculpture, please feel free to contact us, we can customize the size design you need.