Abstract Outdoor Sculpture Introduction:
The brightly colored Abstract Outdoor Sculpture is a beautiful landscape that could attract people's attention from a long distance. Our large metal outdoor sculpture has a very beautiful orange-red color. It is placed on the grass and contrasts with the green grass. It looks very beautiful. High-quality stainless steel is the raw material, and the car paint is the source of the appearance color. This modern sculpture would show excellent performance and serve you outdoors for many years.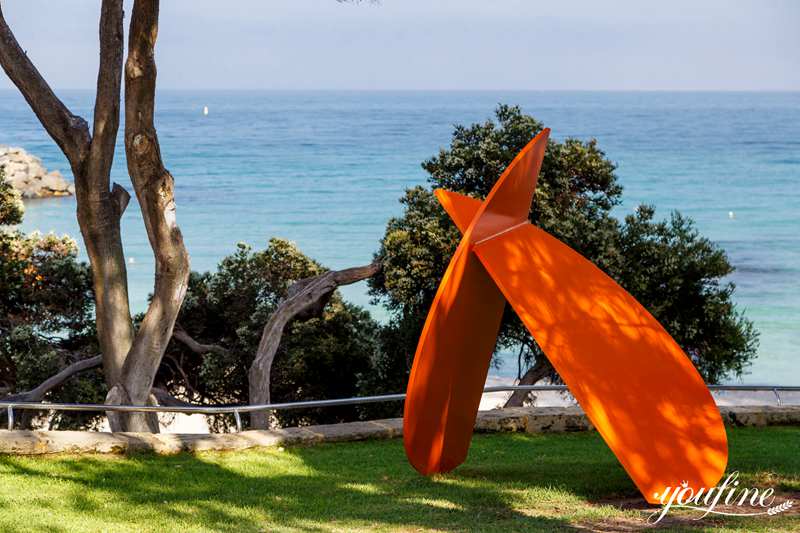 More Options:
YouFine is a factory specialized in making stainless steel sculptures for many years. We have many styles of large modern sculptures for you to choose from. Outdoor metal abstract art is the focus of our research for many years, and many of our abstract outdoor sculptures perfectly express this artistic value. And very popular with customers. We have the ability and confidence to make any large-scale outdoor metal modern sculpture that you like very beautifully.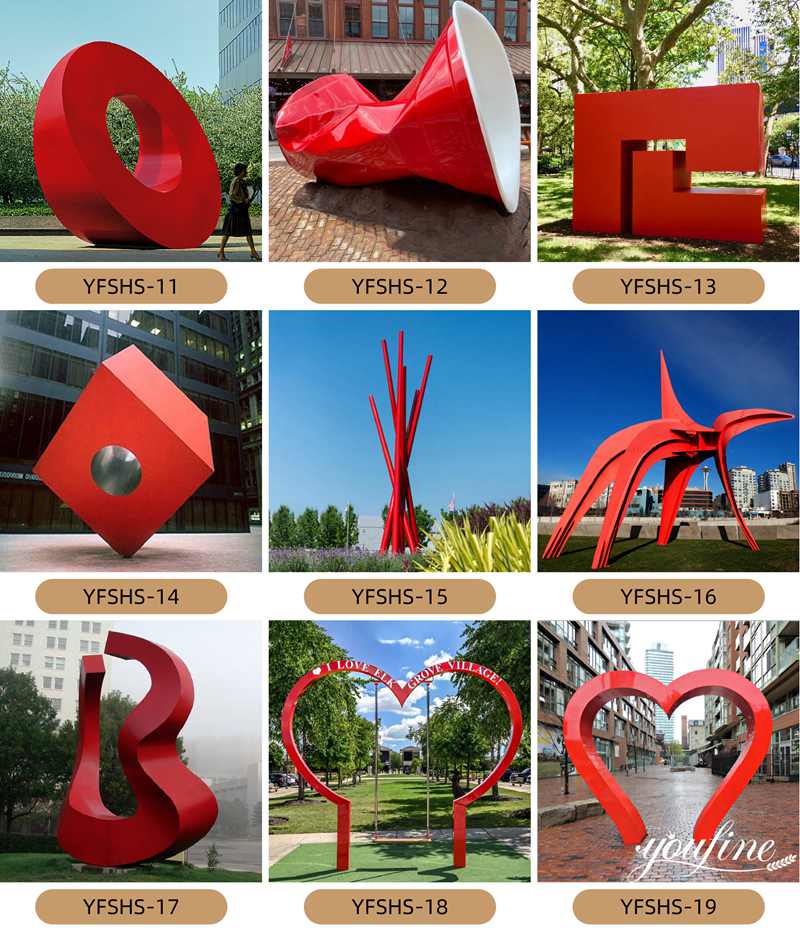 As a professional stainless steel manufacturing factory, we also support customization from customers. Whether you have a ready-made design, we process it as an agent. Or if you have some ideas, let's design them. These are all possible. We not only cooperate with many artists. At the same time, our designers are also proficient in graphic design, 3D design, CAD design, and many other fields. Therefore, we could guarantee to meet your various decoration needs.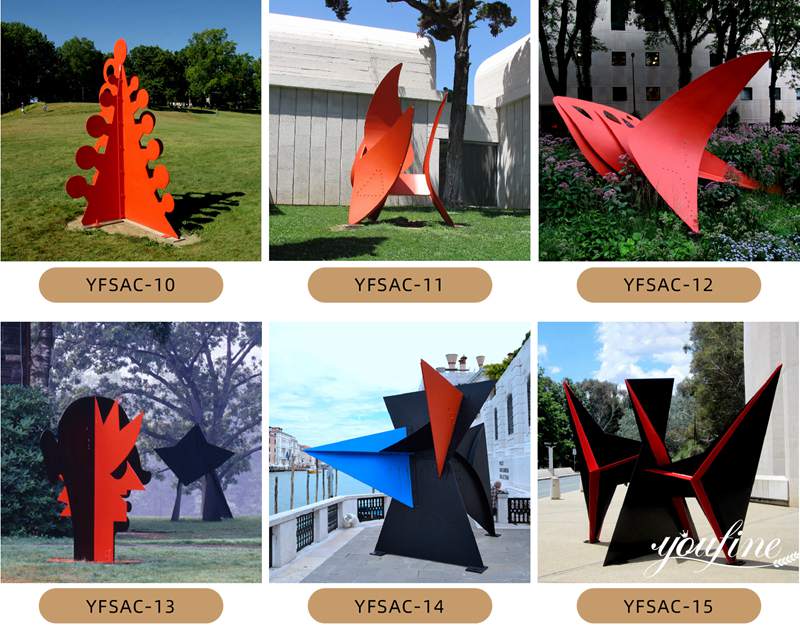 Why Choose YouFine:
As a professional sculpture factory, we export our sculptures to many countries, including the United States, Britain, Germany, France, Russia, Cyprus, Greece, Saudi Arabia, etc. In these countries, our products are very popular. Welcomed by customers. Every year, due to our good quality and service, we would receive praise from many customers. Moreover, we are factory direct sales, and our sculptures are cost-effective. Therefore, this is the reason why our customers have been buying back.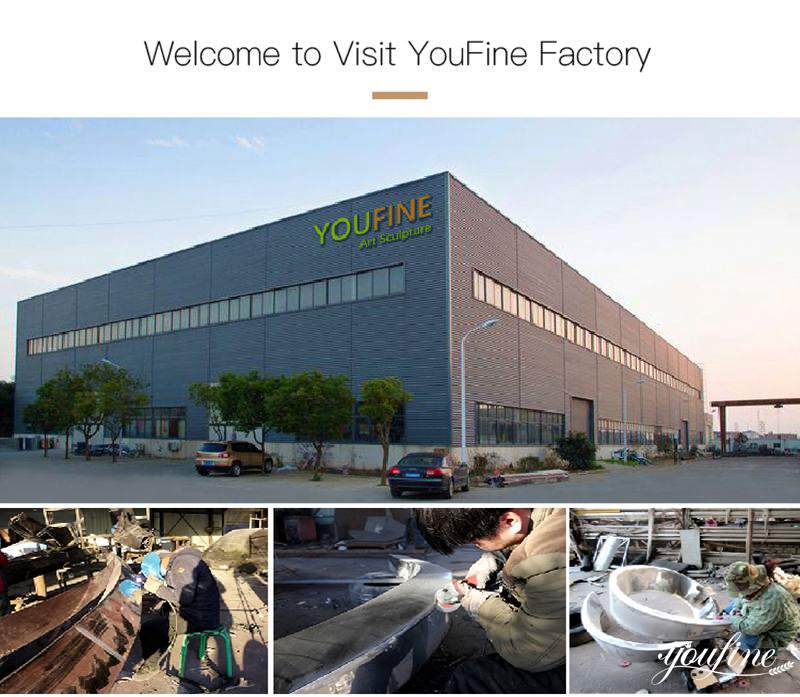 If you like our Abstract Outdoor Sculpture, you want to use such metal sculptures to create a unique modern art landscape. contact us whenever necessary. YouFine would be your best partner.