Sculpture Introduction:
This abstract metal outdoor sculpture is elegant and beautiful. The matte design makes it less high-profile, but it shows another unique charm. This charm could make your place look more classy and artistic. We have professional craftsmen to make this sculpture to ensure the detail and quality of the sculpture. Therefore, our sculptures could be placed outdoors for many years without any quality issues. You could decorate this metal abstract sculpture in residential areas, gardens, parks, pedestrian streets and other outdoor places. Its abstract design is very modern and artistic and it would also add a lot of color to your place.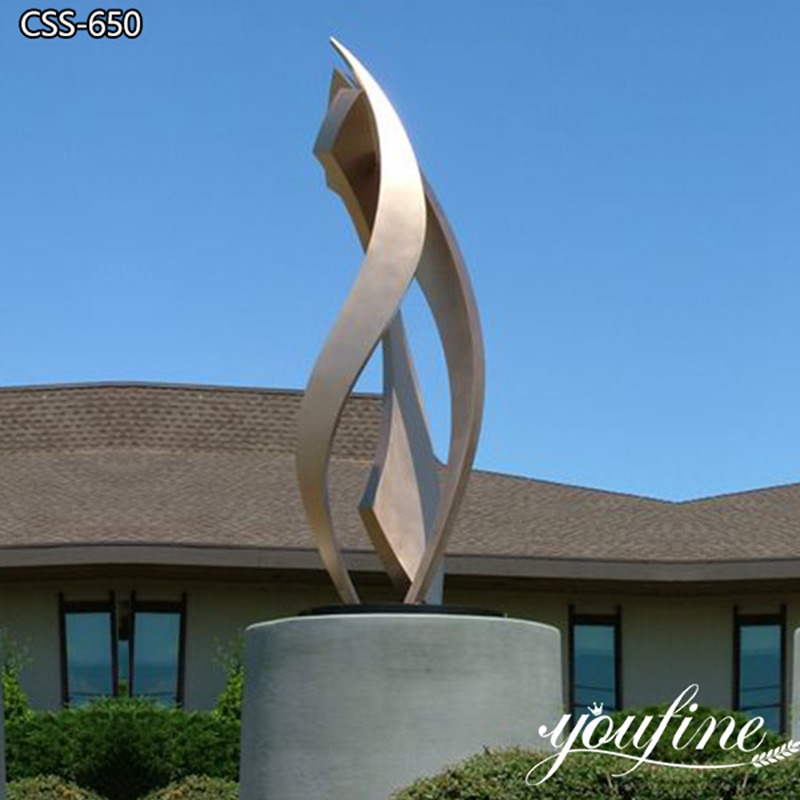 The Surface Treatment of Metal Sculpture:
This abstract metal outdoor sculpture has a matte finish. At the same time, in order to meet your different decoration needs, we could also provide you with a variety of surface treatment methods such as drawing, painting, spraying, and coating. So you could choose the appropriate sculptural surface treatment according to your scene needs.
Material Introduction:
We would use high quality 304 stainless steel as the raw material for this polished stainless steel sculpture. Stainless steel sculptures are common urban sculptures. This is because stainless steel sculpture has many advantages. Stainless steel is resistant to weak corrosive media such as air, steam, and water, and chemical corrosive media such as acid, alkali, and salt. At the same time, due to its strong plasticity. It could be shaped into geometric sculptures, circular sculptures, abstract designs and other designs. Therefore, stainless steel has become the mainstream choice for modern urban art sculpture.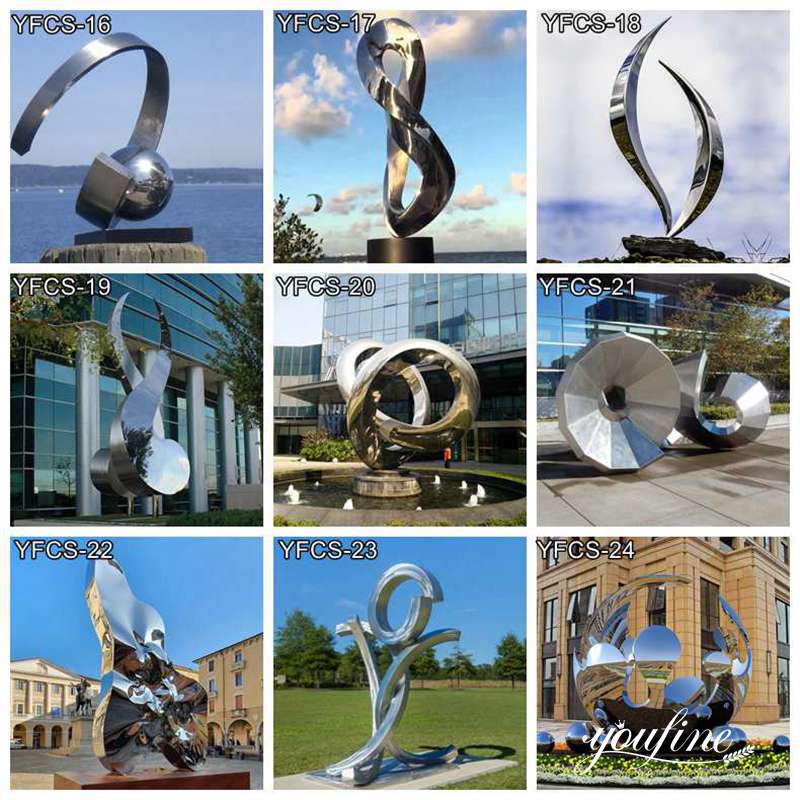 Production Process:
When welding stainless steel, we use full welds instead of spot welds, and each weld is precise. Therefore, our stainless steel sculptures are guaranteed to serve you for many years. As a professional stainless steel sculpture manufacturer, we could provide you with a variety of sculpture designs for you to choose from. We have dozens of metal sculpture designs. Whether abstract, realistic, colorful or highly polished. In addition, we could also offer you more options for other metal abstract sculptures. Our designers would draw appropriate drawings according to your scene. So no matter what your renovation needs are, we would do our best to meet your expectations.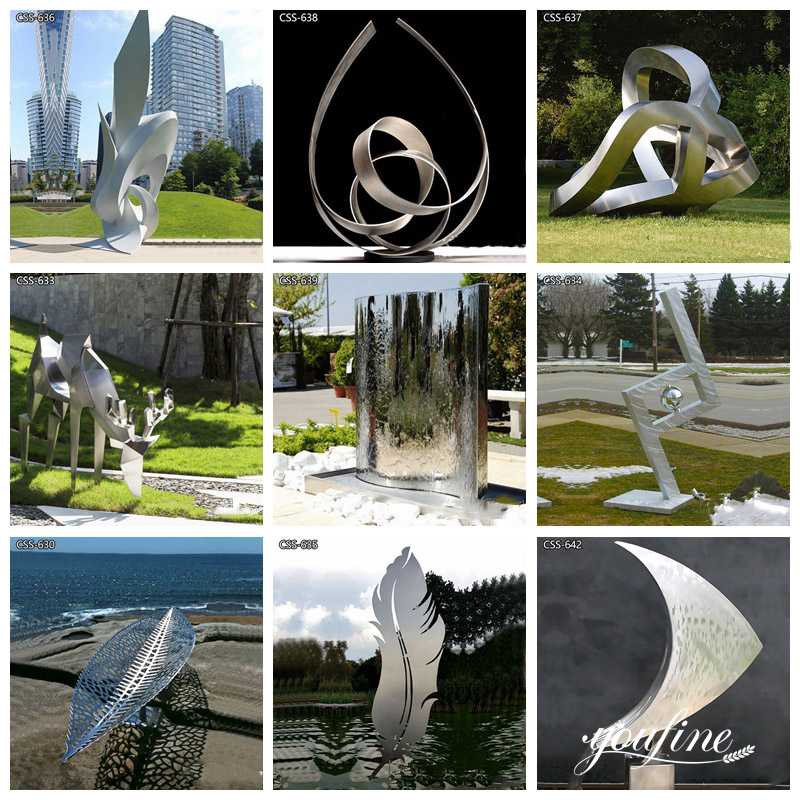 At the same time, we could also provide you with customized services. If you have designs or ideas of abstract metal outdoor sculpture, you could feel free to contact us. We are factory direct sales and could give you the best price