Abstract Animal Sculpture Introduction:
This abstract animal sculpture has very beautiful colors. This color is very unique and easily blends with nature. This is a sculpture very suitable for the outdoor natural environment. The exterior surface of this sculpture also has a unique and attractive color and charm, which could easily attract people's attention. This kind of sculpture does not destroy the harmony of the natural environment and is very attractive. It is really suitable for landscape sculpture.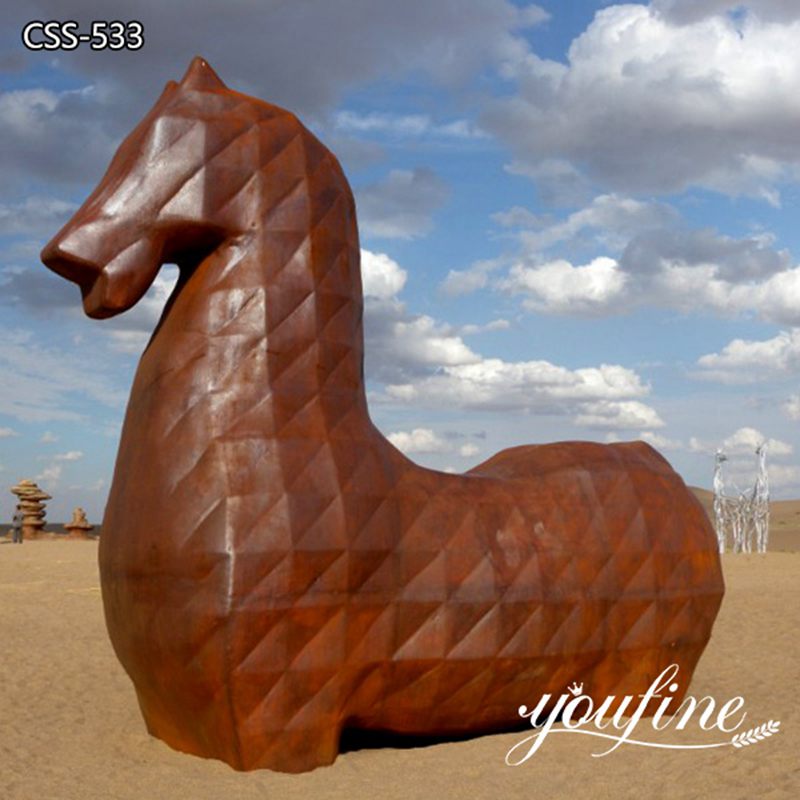 The surface of this abstract animal sculpture is a geometric design. Therefore, such a sculpture looks very designed. Although it is an abstract geometric statue, it could well show the characteristics of a horse. We could easily recognize that it is an abstract horse. Abstract sculptures are usually simple outlines of points, lines, and surfaces to highlight realistic objects. The same principle applies to this horse statue. Isn't this horse sculpture made of many geometric blocks connected together?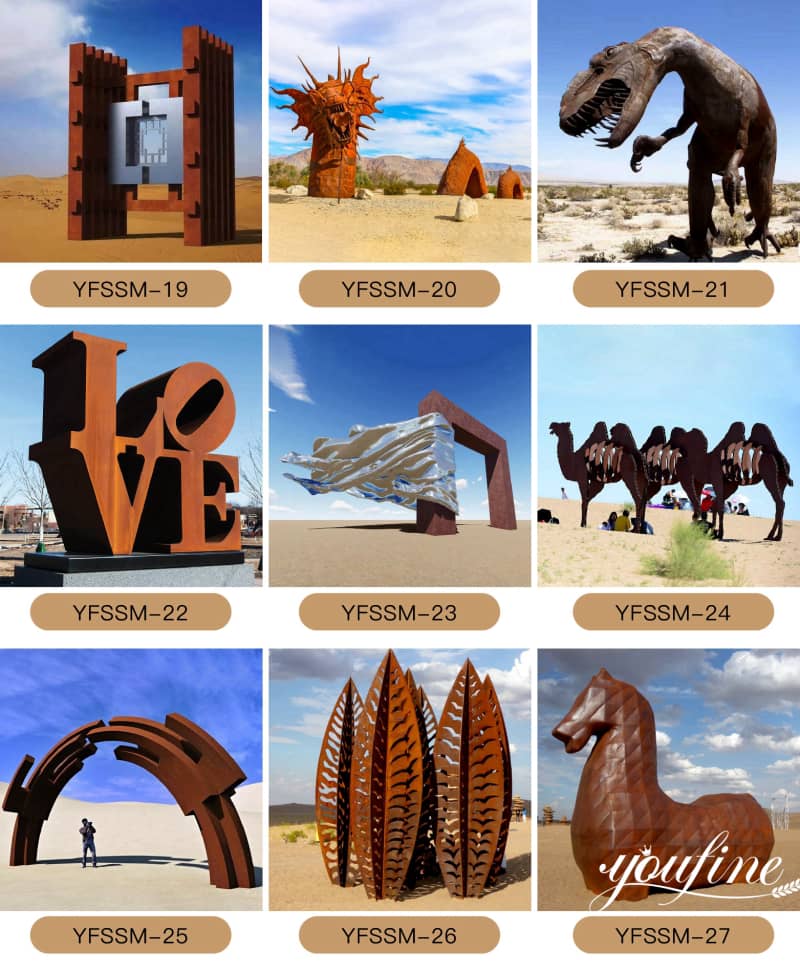 Advantage:
The material of this abstract animal sculpture is corten steel. The corten steel sculpture is a popular choice for emerging sculpture materials in recent years. Many artists and architects like corten steel. This is because corten steel has many advantages. It itself has a beautiful rust layer. This rust layer not only gives the corten steel a very beautiful and natural color but also protects the interior of the corten steel from external corrosion. At the same time, the weather-resistant steel plate does not require secondary processing and coloring, and it is an environmentally friendly material. Sculptures made of weather-resistant steel plates are of high quality and have strong resistance to outdoor wind and snow. It is very suitable to be placed outdoors and has a long life.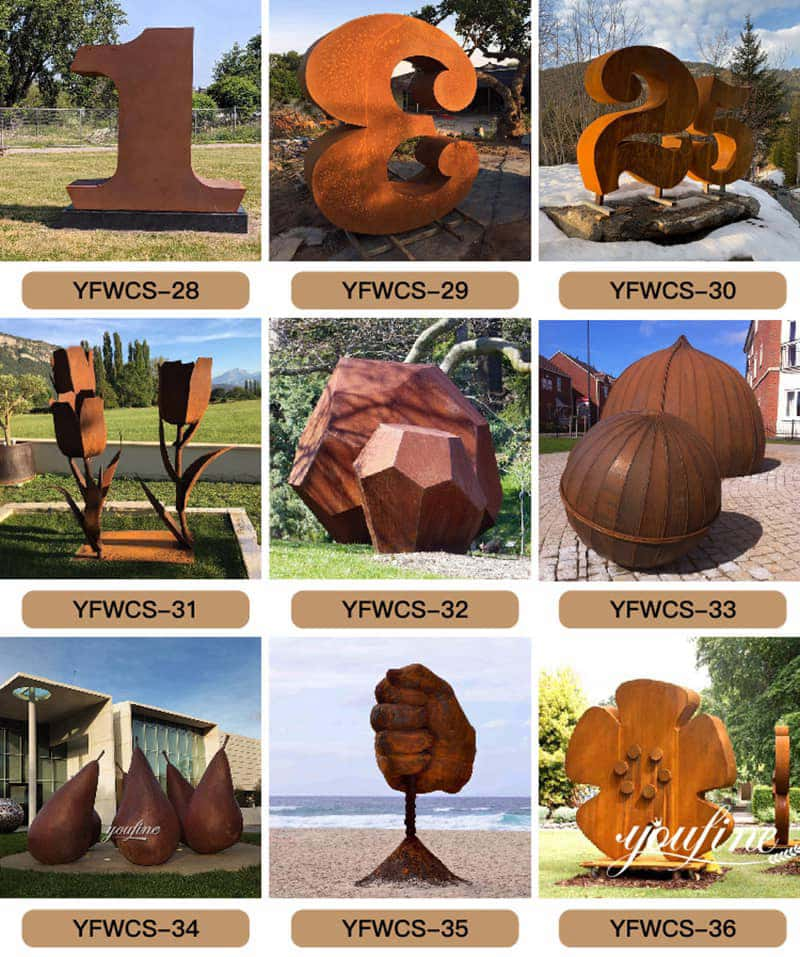 YouFine Advantages:
Factory direct sale: We are a factory direct sale, we could give you the best price. We could guarantee that under the same quality, YouFine's quotation must be the most favorable.
The production process is visible: our salesperson would send you real shot videos and photos of some important steps in the sculpture production process. So you could understand the production of your sculpture, and keep track of the progress of the sculpture.
Strict quality control: Our QC team is very professional and strict, and would carefully check every detail of the sculpture for you. So we could guarantee the first-class quality of sculpture.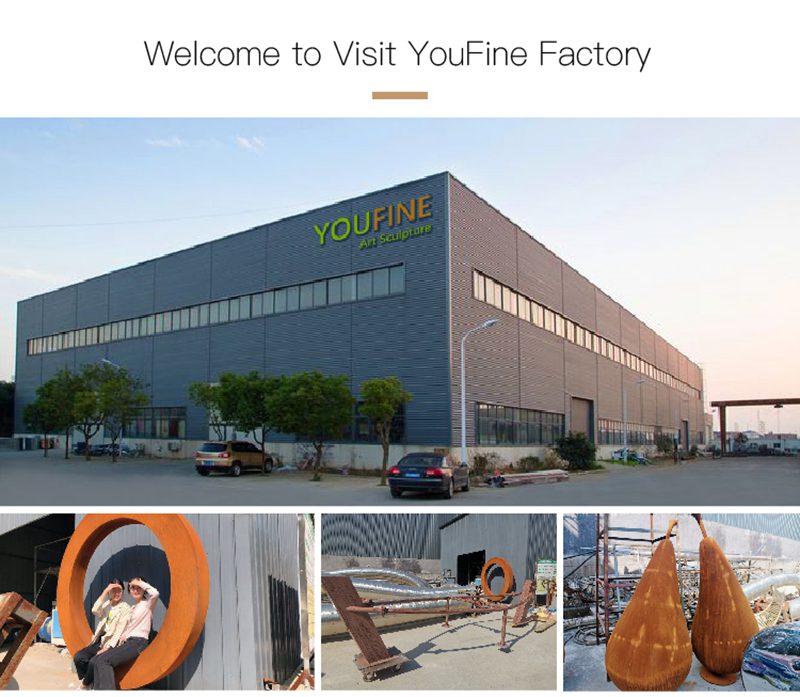 If you are interested in our sculptures, or if you have other needs, you could contact us at any time. We have many benefits and concessions waiting for you.