Fountain Introduction:
This is a design of a metal outdoor dolphin fountain. This design is the latest design from YouFine in 2022. Our designers were inspired by dolphins playing in the water. Dolphins jumping out of the pool while playing with water and ball is a very beautiful view. The stainless steel dolphin with its silver-white polished finish mirrors its surroundings and makes the whole scene look harmonious. So the design of such a dolphin fountain could be decorated in many outdoor places, such as in front of courtyards, school entrances, zoos and so on.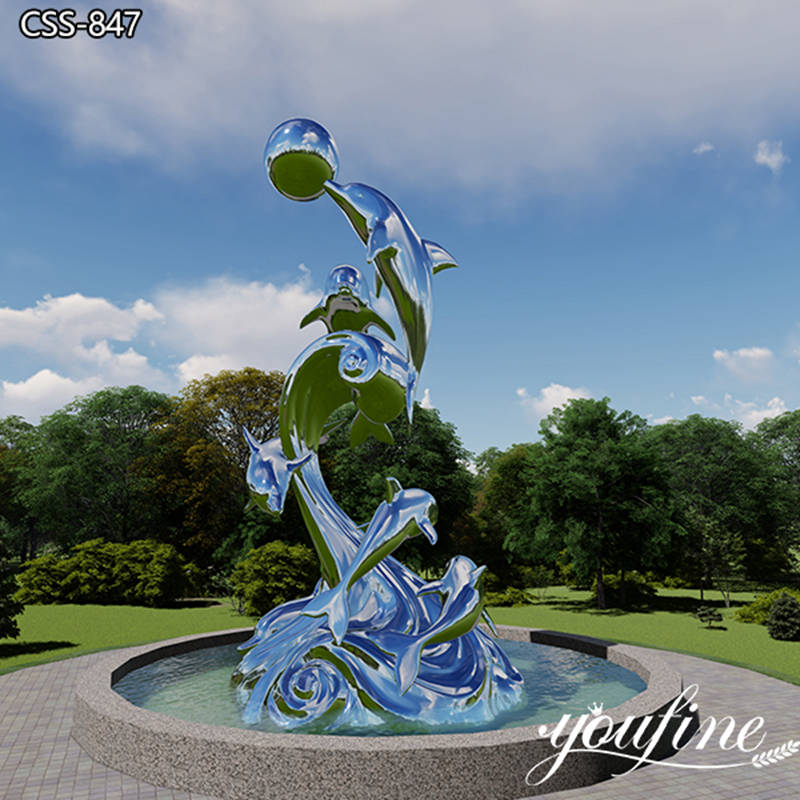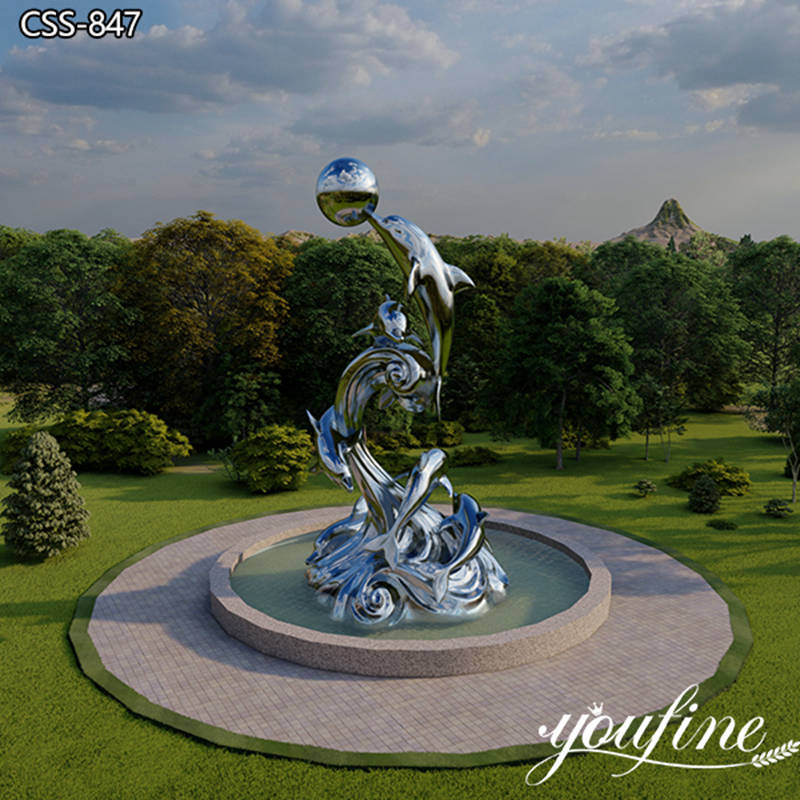 Advantages of Mirror Polished Surfaces:
In the design of our dolphin fountain, its surface treatment method has chosen mirror polishing. This is because the mirror polished finish is more modern, shiny and attractive. At the same time, the surrounding environment could be reflected on the mirror-polished surface. Therefore, our dolphin fountain could show different styles on the surface with the change of the climate and the surrounding scenery. Therefore, choosing a stainless steel fountain with a mirror polished surface would surprise people at any time.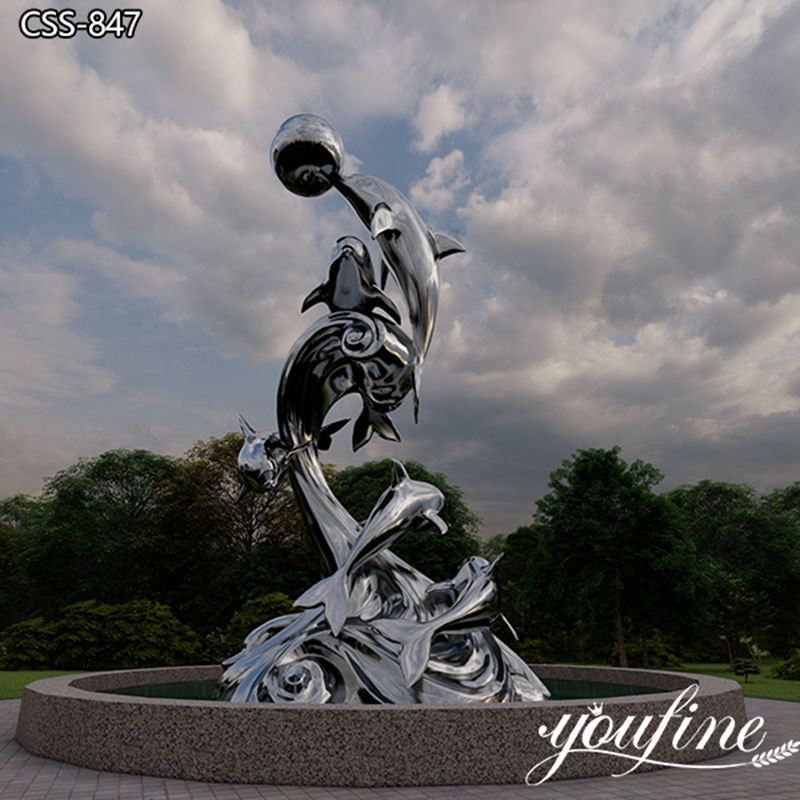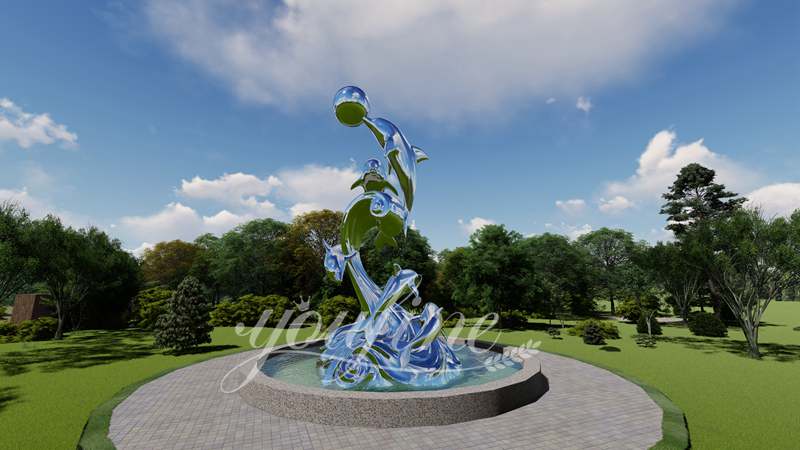 Do Metal Fountains Rust?
No, we could say with certainty that it won't. This is because we would choose 304 stainless steel as the raw material for this outdoor dolphin fountain. And we have also made fountains with 304 for many of our clients. Never rusted. If your fountain would be installed in a high salinity area, or in a more corrosive environment. We would also recommend more suitable stainless steel grades to you, such as 316. We would choose different raw materials according to the needs of different customers. So we could guarantee that we would produce a rust-free fountain for you.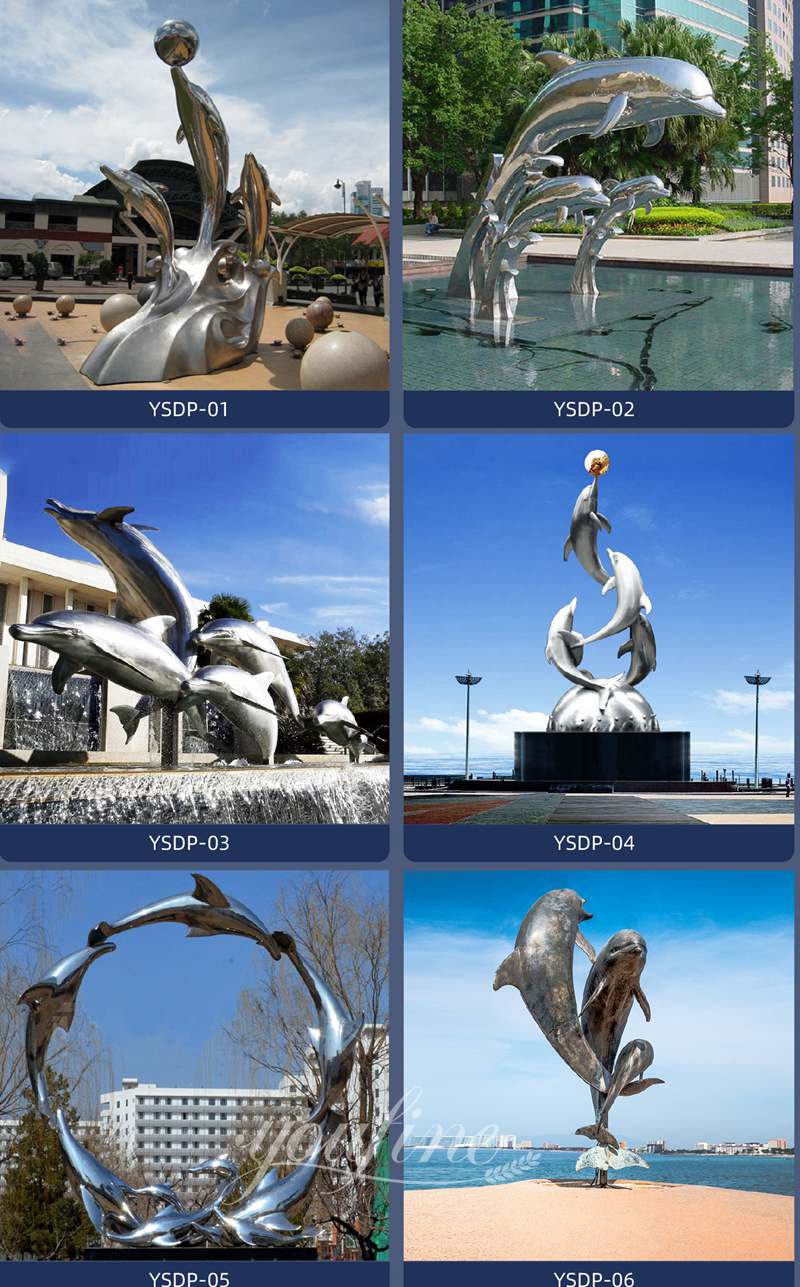 YouFine Latest Sculpture Design 3D Image Display:
These designs are the latest designs of YouFine in 2022. Our design team is proficient in a variety of drawings and designs, and uses 3D technology to place our sculptures in different scenes.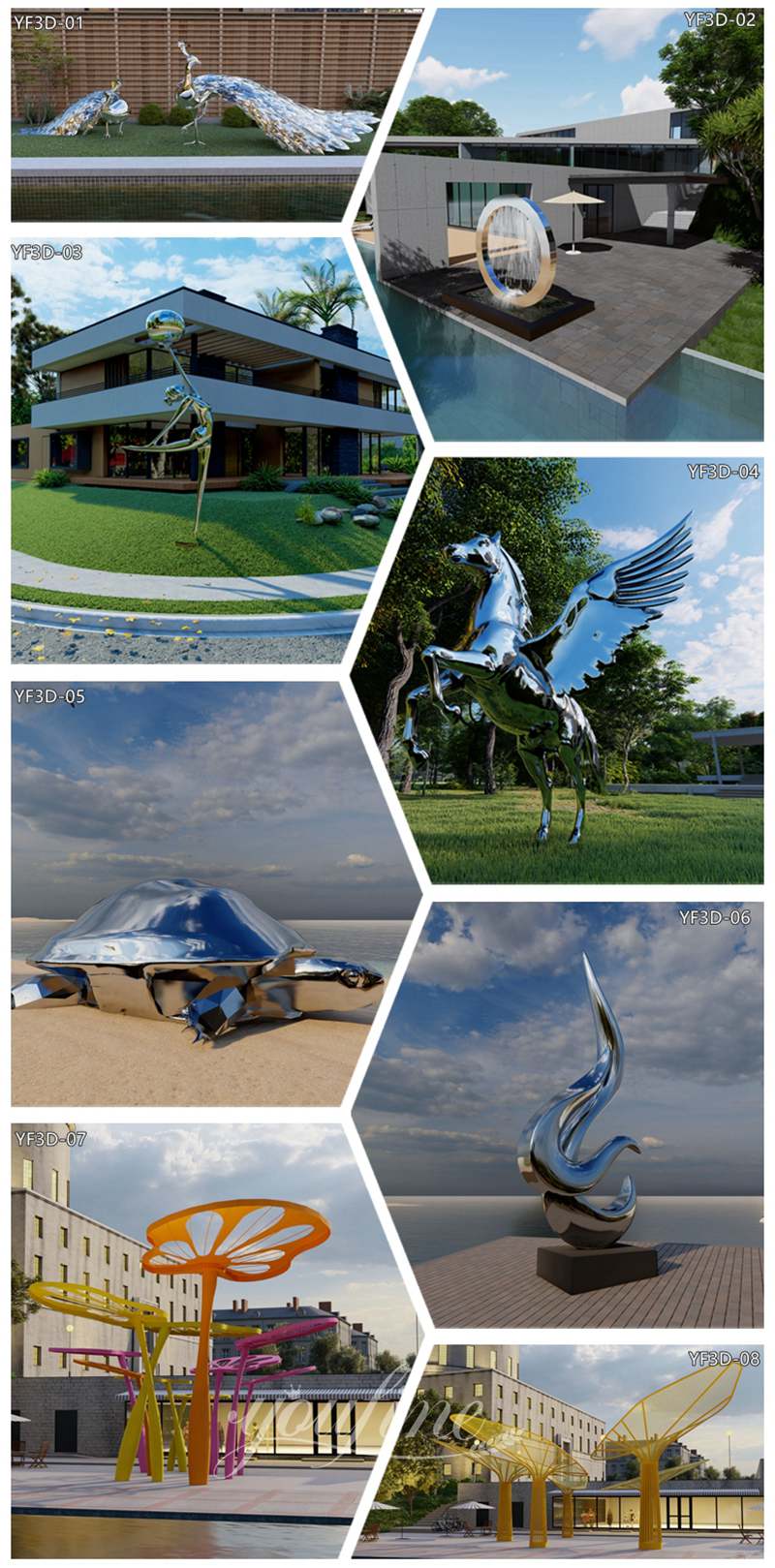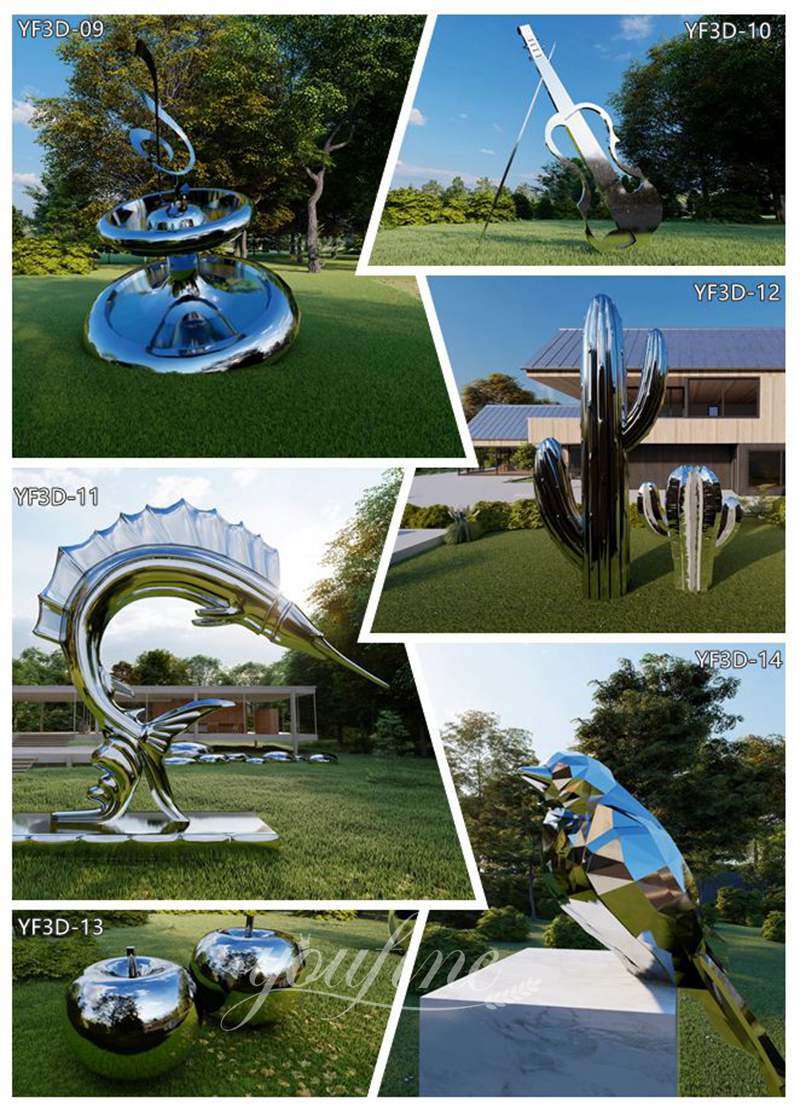 Our website is available 24 hours a day, 7 days a week, 365 days a year for your convenience shopping! You could email us at sales@you-fine.com. An online case form could also be submitted. We look forward to receiving your inquiry.