This Modern Stainless Steel Sculpture is a new design by YouFine in 2022, inspired by Mobius rings, combined with stainless steel to show the charm of metal art, adding a lot of color to modern space decoration. Our talented artist got the inspiration for the sculptural design from a single-hand drawing. So this sculpture was made into a 3D model. And using rendering technology to put this modern metal sculpture into a modern space, the charm of the sculpture is vividly displayed.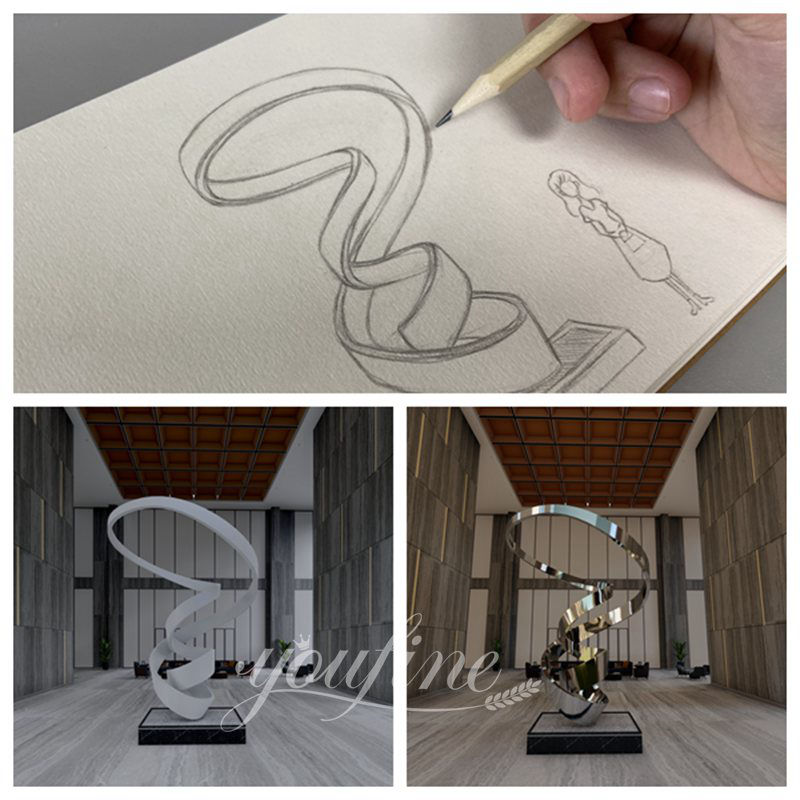 Our design has four colors for this sculpture. There are silver-white, the primary color of stainless steel, beautiful gold, and pure white. There is also a white and gold combination design. Each design has its own style and could be matched with different scene themes. In addition, we also support other surface treatment options. Meeting the different decorative needs of customers is our primary goal.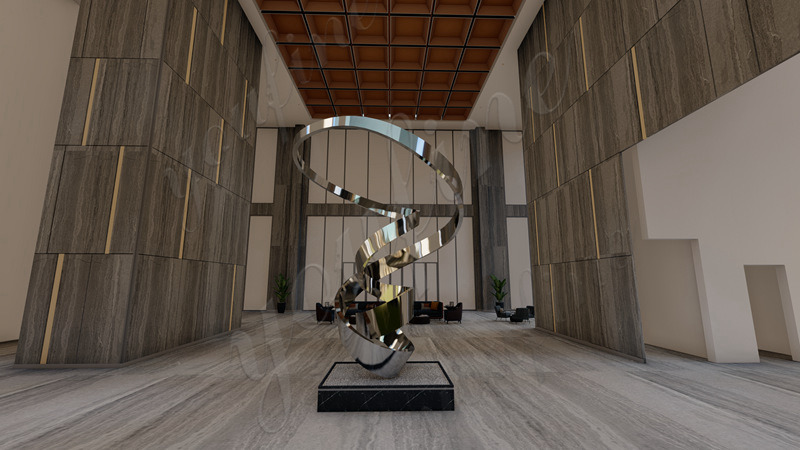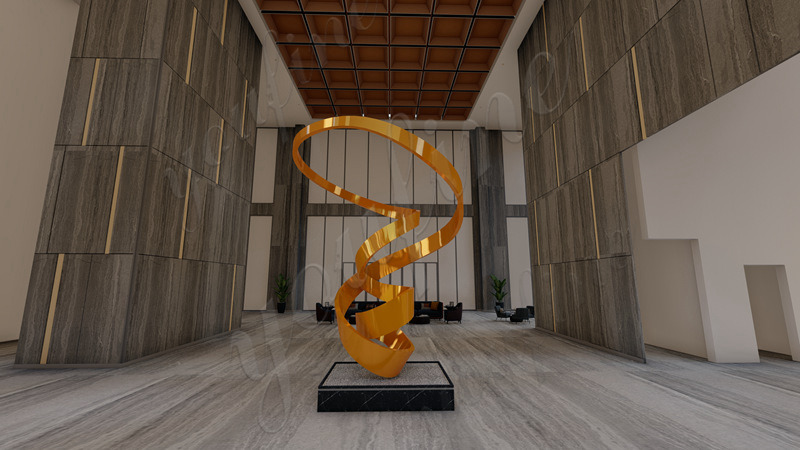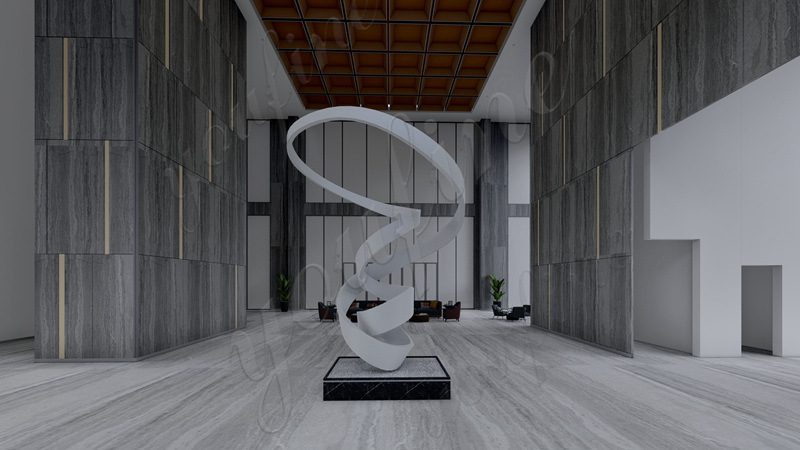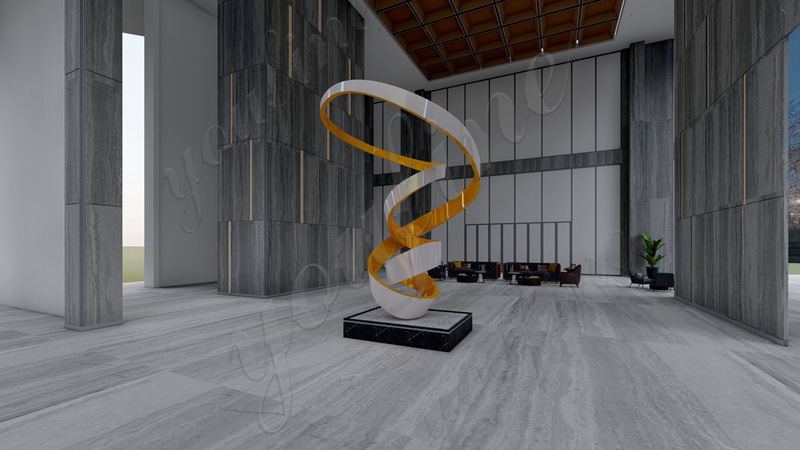 Why Choose Stainless Steel As the Raw Material for This Design?
Stainless steel sculpture has the characteristics of weak corrosive media such as air, steam, and water. Acid, alkali, salt, and other chemical corrosive media. Due to the advantages of stainless steel, many corporate sculptures are made of stainless steel. In addition, the modern stainless steel sculpture is not only simple and elegant but also has a clear human body and strong light and shadow effects. Therefore, it is very suitable to choose stainless steel as the raw material for this Mobius ring sculpture, and it could also show the effect that our designer wants to the greatest extent.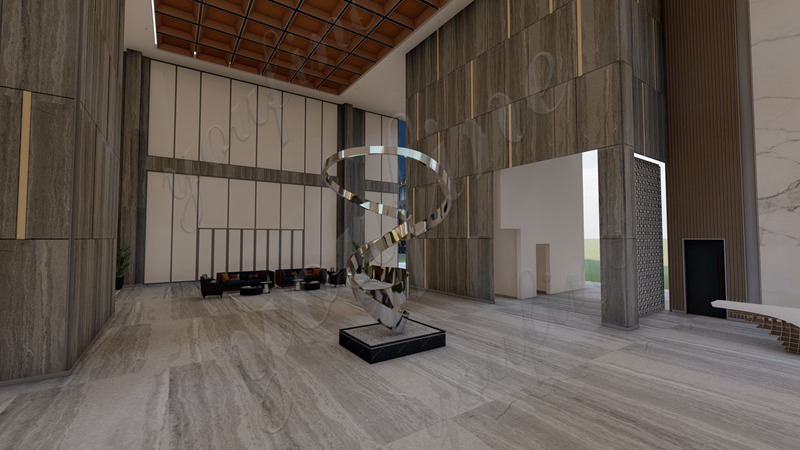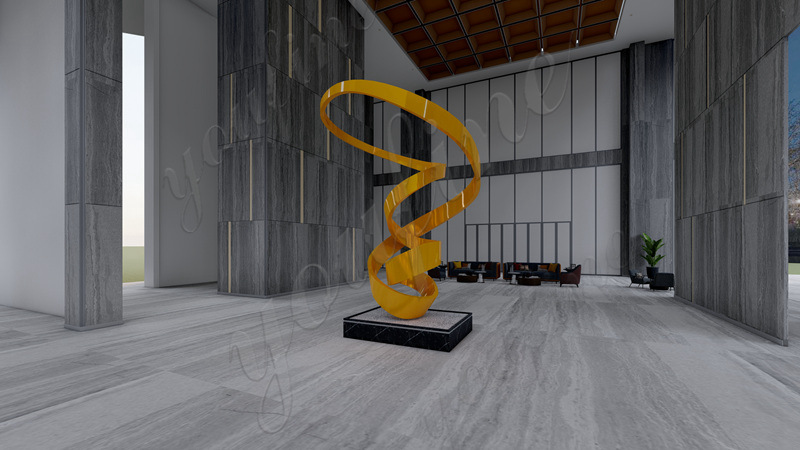 YouFine Advantages:
We are a professional stainless steel sculpture-making factory with more than 39 years of experience in stainless steel sculpture-making. Our factory brings together many experienced masters and craftsmen, who are very professional and have many years of experience in sculpture production. So, these metal tree stainless steel sculptures are all handcrafted by our professional craftsmen who could make sure the detailing and forging of the sculptures are in place.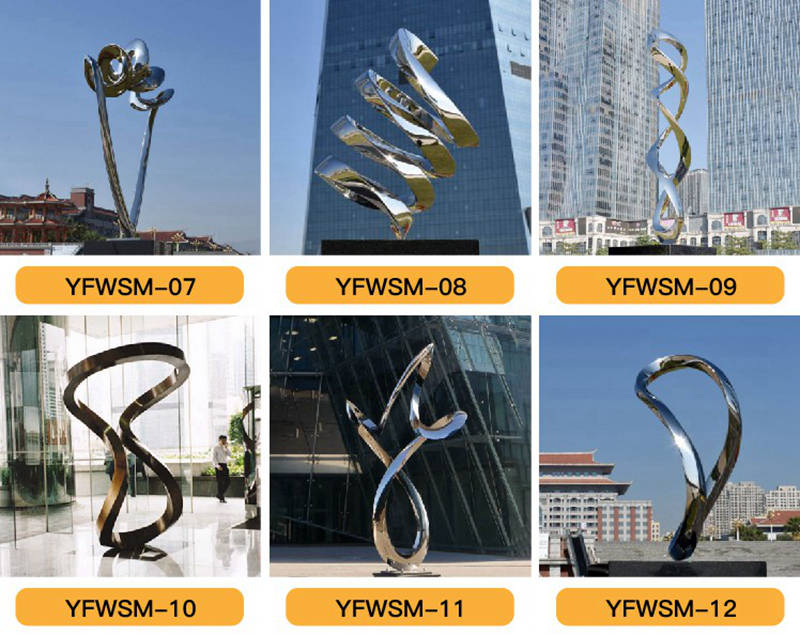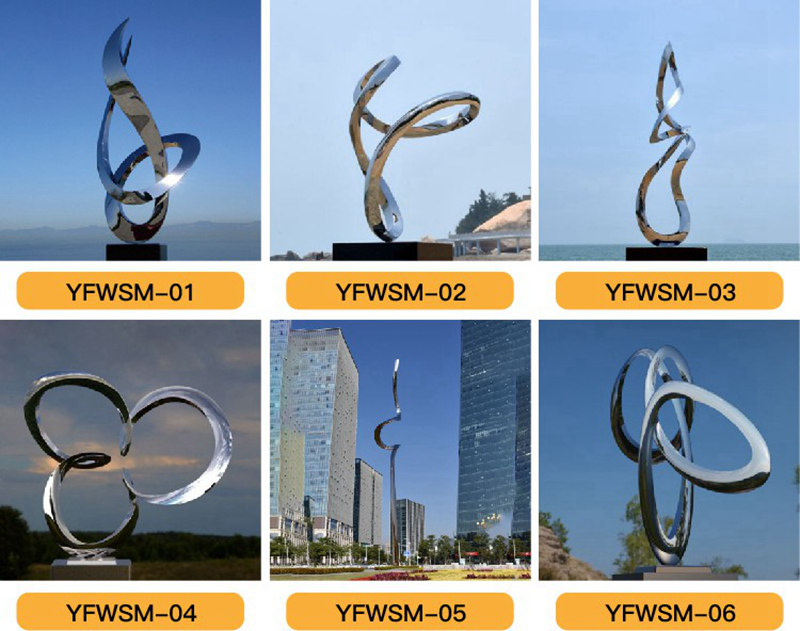 If you want to know more about our sculptures, please feel free to contact u