What is abstract art sculpture?
Abstract art sculpture is a unique type of sculpture. It does not attempt to accurately depict specific visual reality but uses shapes, colors, forms, and gestures to express an unexpected effect. Since the early 1900s, abstract art has formed the central flow of modern art. Many modern abstract metal sculptures have also emerged.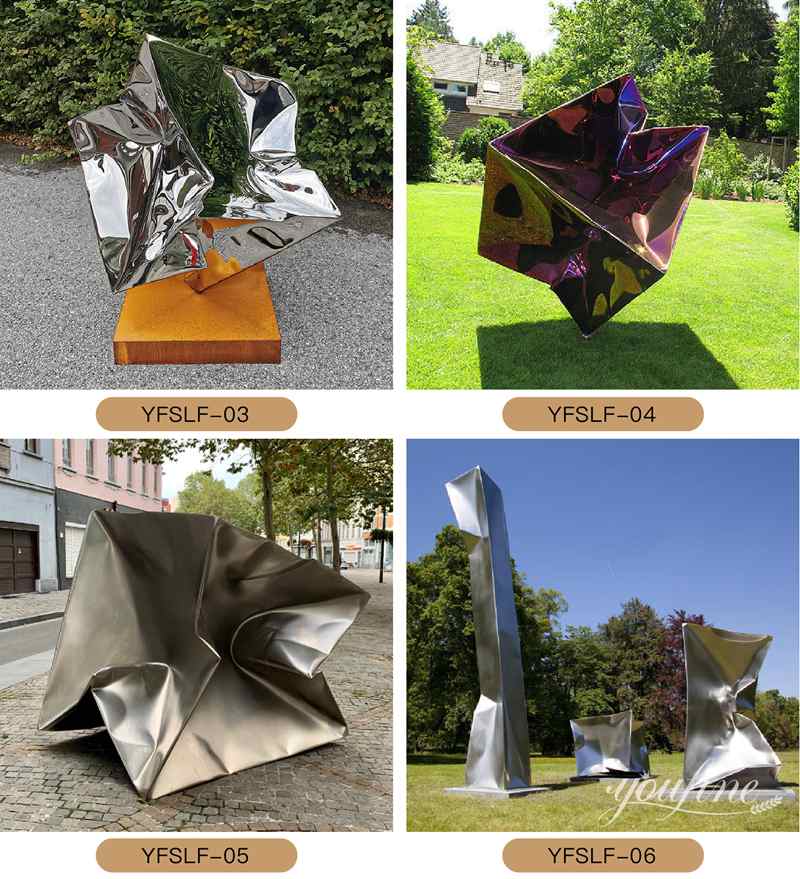 There are many theoretical ideas behind abstract art. The term "abstraction" means a deviation from reality, but this deviation may sometimes be only slight. With some abstract sculptures, we could see what kind of characters or animals and plants it is expressing. Some abstract sculptures have no fixed interpretation. People who see them could give them meaning as they please. Many popular abstract sculptures perfectly show this feature. They may have a bright color or odd shape. But every first-class quality abstract art sculpture has a very unique artistic visual performance, which makes people feel a kind of beauty shock.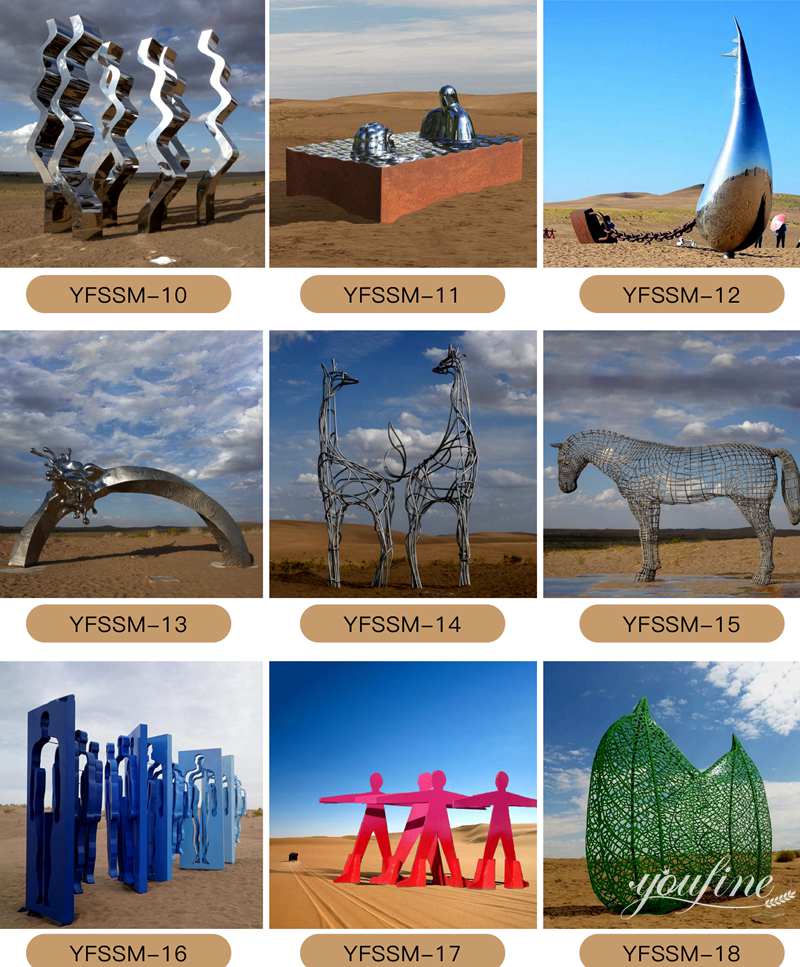 The Expression:
Although some people think "art for the sake of art" (art should be purely to create beautiful effects). Others have suggested that art could or should be like music, just like music is a mode of sound. And they think the effects of art should be determined by form and color. In modern urban space decoration, artists divided abstract art sculptures into many categories. Among them, abstract geometric metal sculptures are very popular. This kind of abstract sculpture may be derived from the thought of the ancient Greek philosopher Plato. That is, the highest form of beauty is not in the form of the real world, but in geometry. It is also used to discuss abstract art, just like the idea of ​​abstract art. Because it does exist. It does not represent the material world, it could be seen to represent the spiritual world.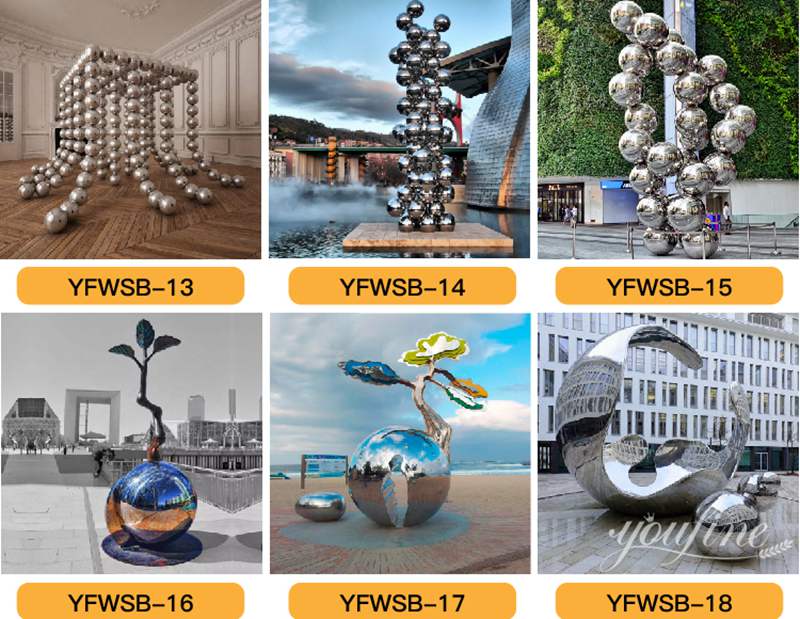 Why does abstract sculpture very popular?
Many people collect abstract art sculptures to decorate their surroundings. You could find Abstract sculptures in homes and businesses around the world. So, what makes it so popular? This may be because it is not defined by the artist, the time of creation, or the subject. Artistic abstract metal sculptures like this are malleable both emotionally and aesthetically. It is an open interpretation, and its appeal would not change with changes in trends or fashions.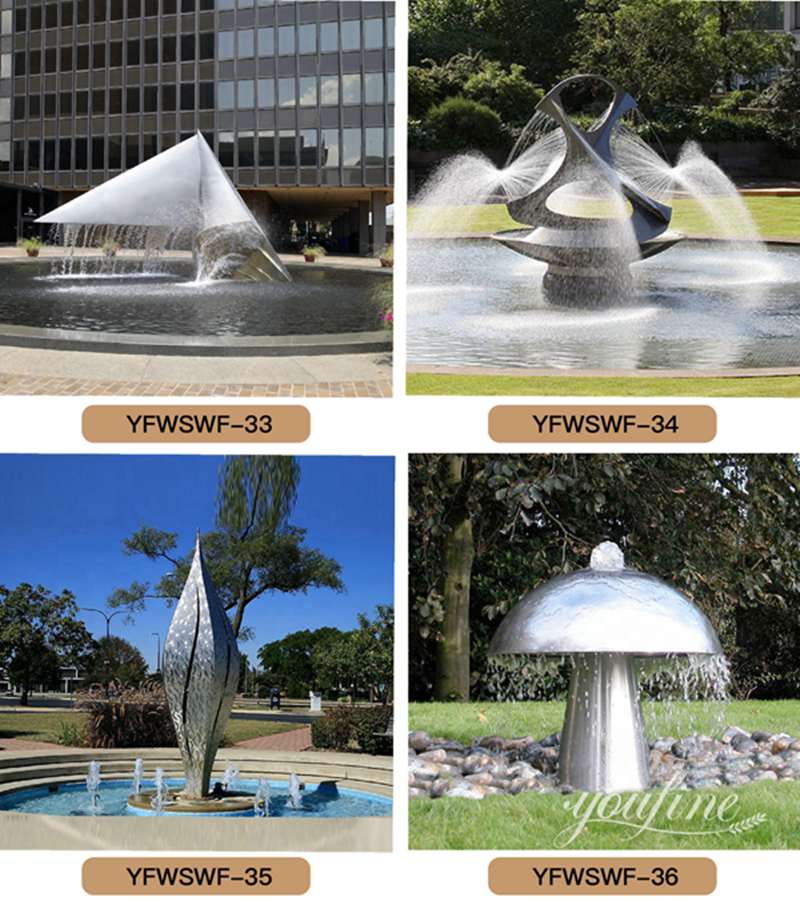 Abstract art is meaningful and personal. This is a complete physical and mental experience. Admirers and collectors of abstract sculpture often do this because they have an emotional reaction or connection to the color, form, texture, or energy emitted by the artwork. The abstract sculpture can change and enhance the mood and atmosphere of the living space. According to Nobel Prize winner Americould-Austrian neuroscientist Eric Kandel, abstract art is more capable than any other art form to show more direct contact with the audience with higher emotional responses.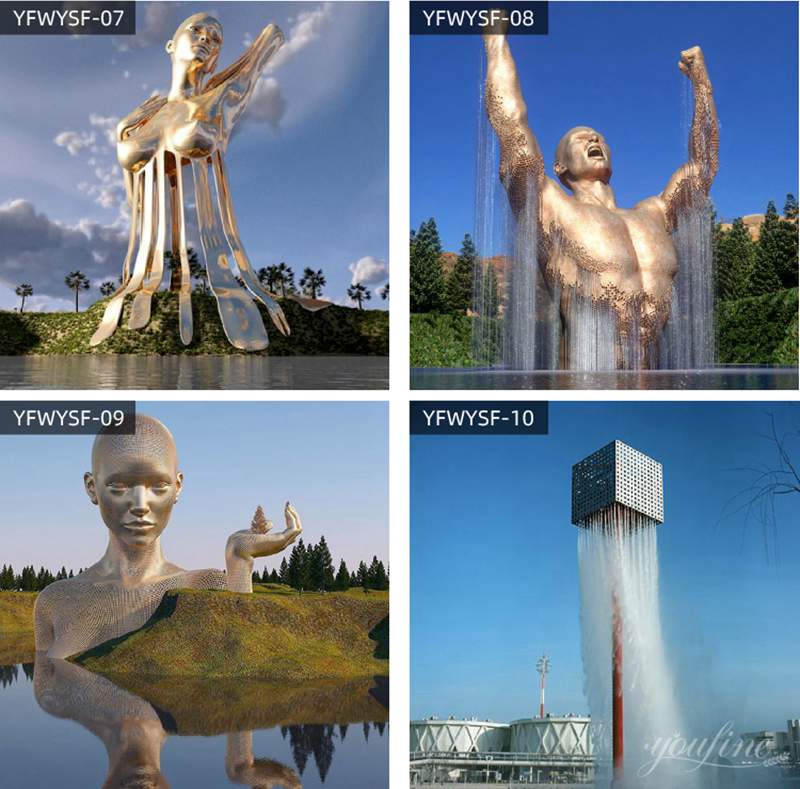 The beauty of abstract art is that anyone could accept what they see and interpret it as they please. The abstract imagination could wander freely and draw its conclusions. Ten different people could look at my work and see ten different things. No two people have the same experience. Abstract art allows you to freely explore artworks and give them their meaning. This intense personalization process enriches the audience's experience of artworks.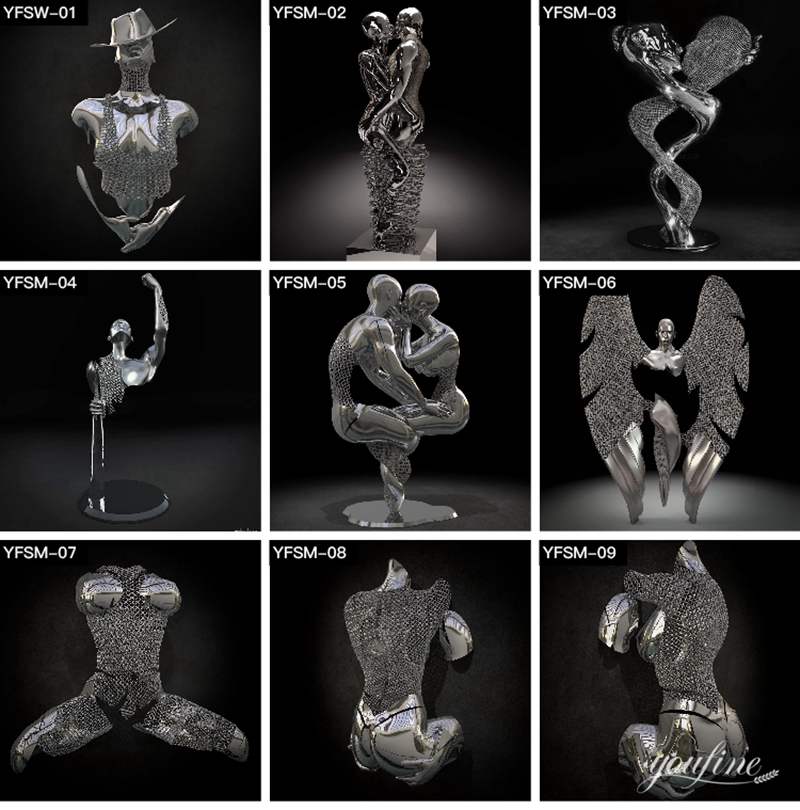 There are many exquisite abstract art sculptures on our website, which you could use to decorate your gardens, yards, houses, office buildings, and other areas. We could guarantee perfect details of top quality.