This is a large outdoor sculpture composed of two huge trees of different sizes. Large outdoor tree sculptures like this one would look different in different regions. With style and charm, in some super modern places, it is like a tree with magical technology, under the illumination of lights, it has a sense of technology and future.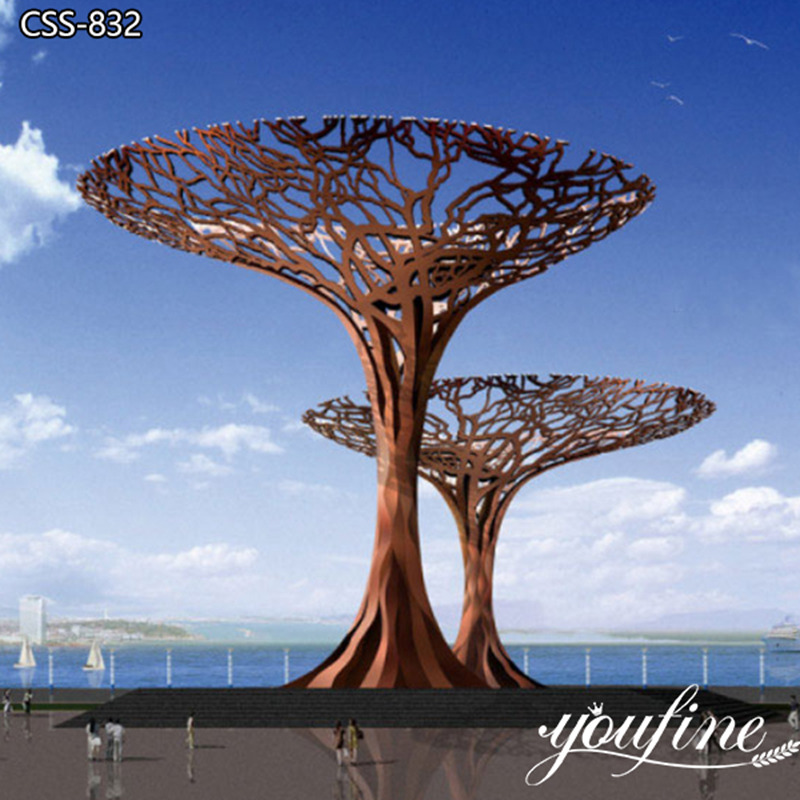 When such a large tree sculpture is decorated in some relatively lively places, if it is matched with some regional characteristics, it could also easily blend with the surrounding atmosphere, and it looks very lively as if growing in the middle of the city. A sacred tree that could bring luck to someone.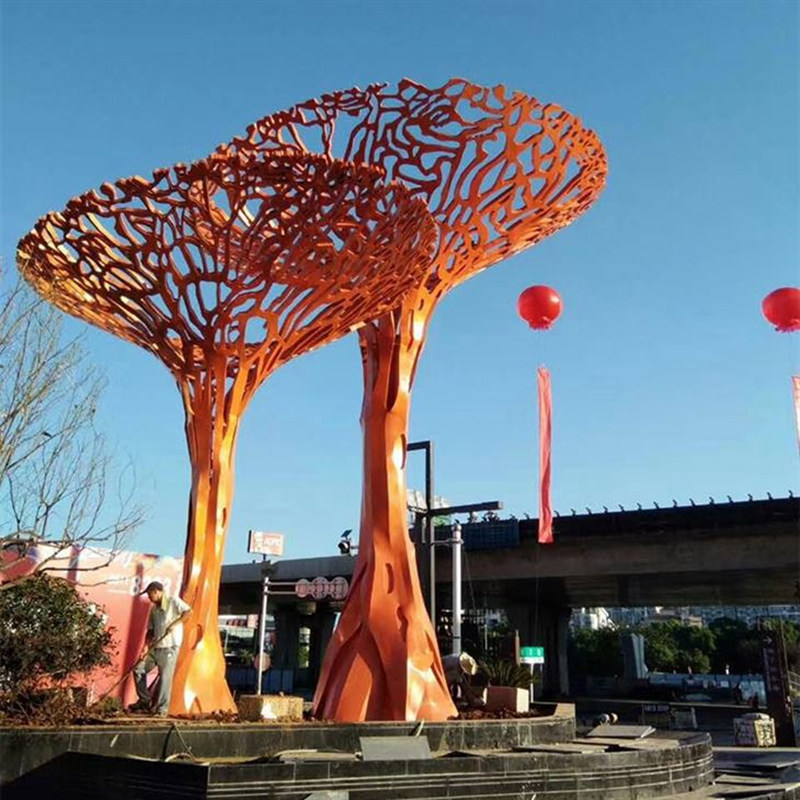 At the same time, there are many collocations for such large outdoor tree sculptures. Standing there alone is also beautiful scenery, and two, three, or four could also be combined very beautifully.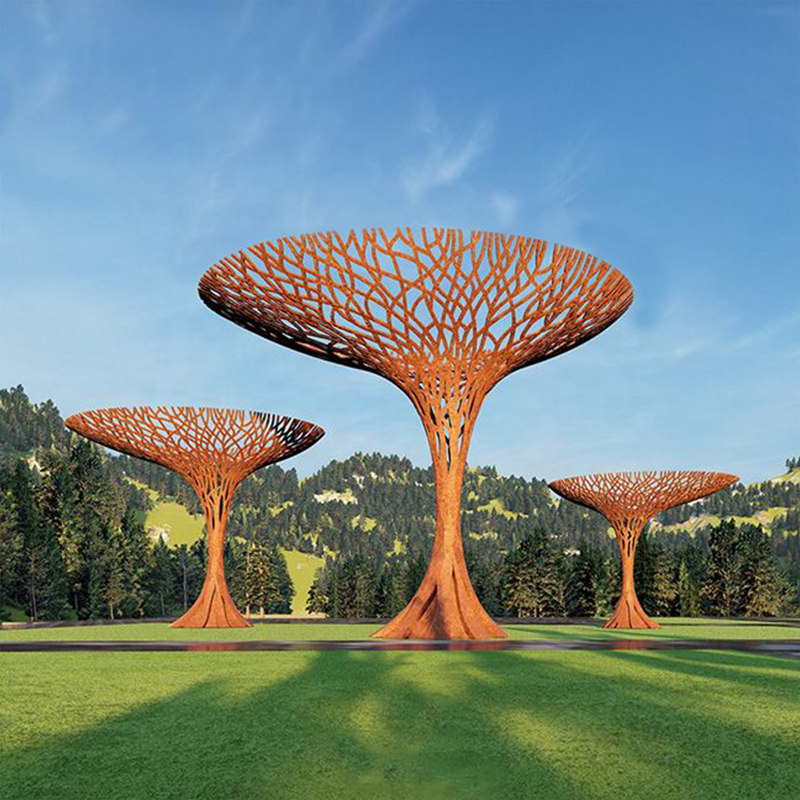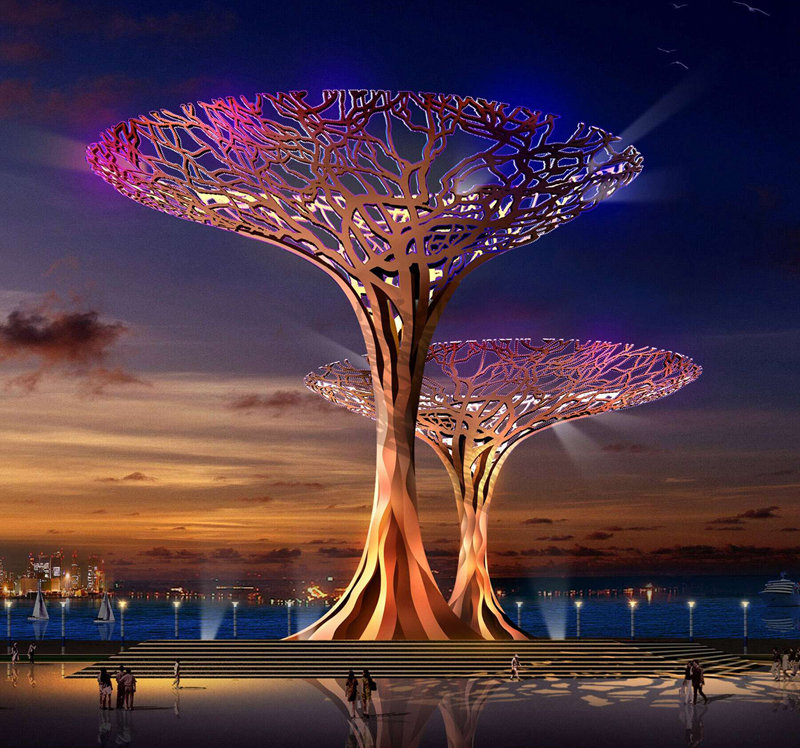 More Designs:
Similar to this upward-growing tree sculpture, there are many other designs, there are designs in the shape of leaves, there are designs of Ringer's Oats, there are designs of flowers, and there are various abstract designs.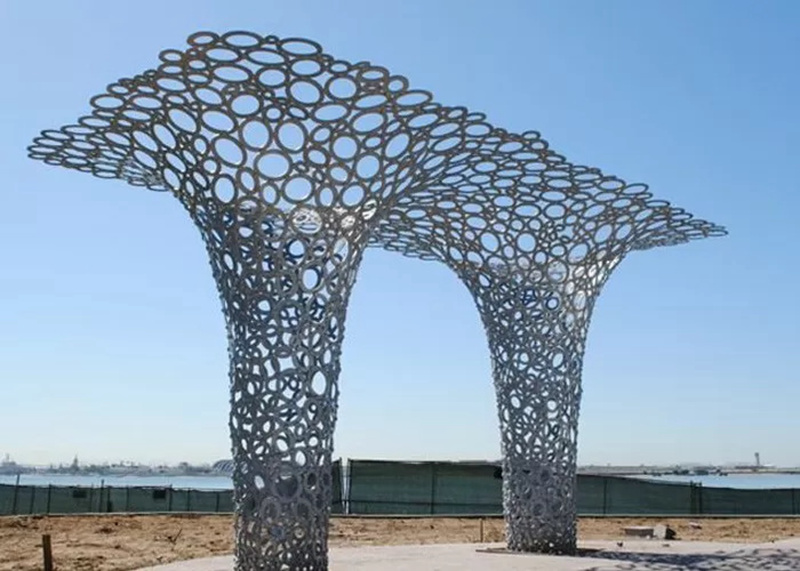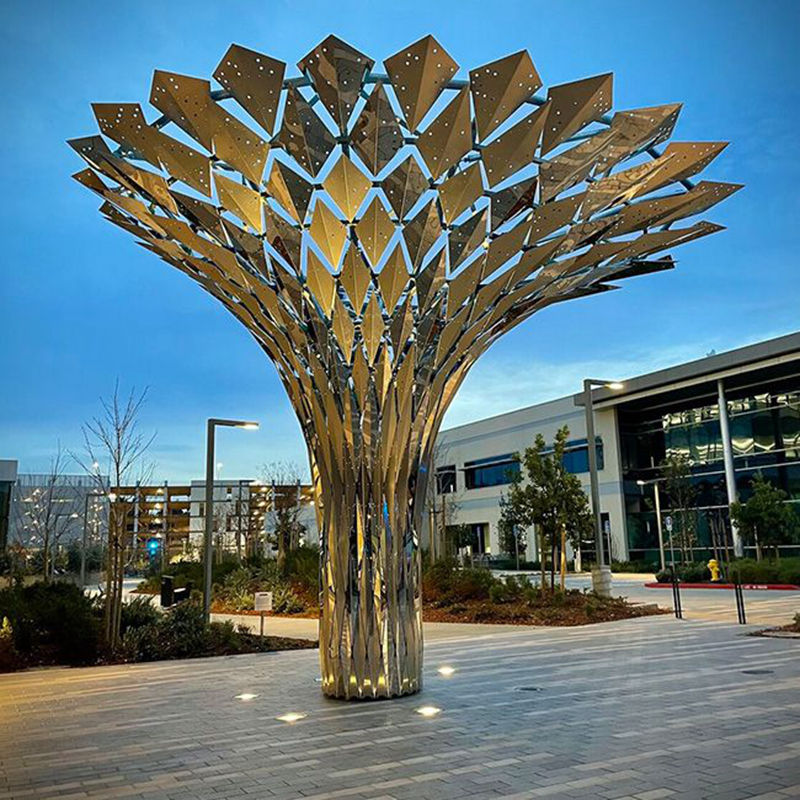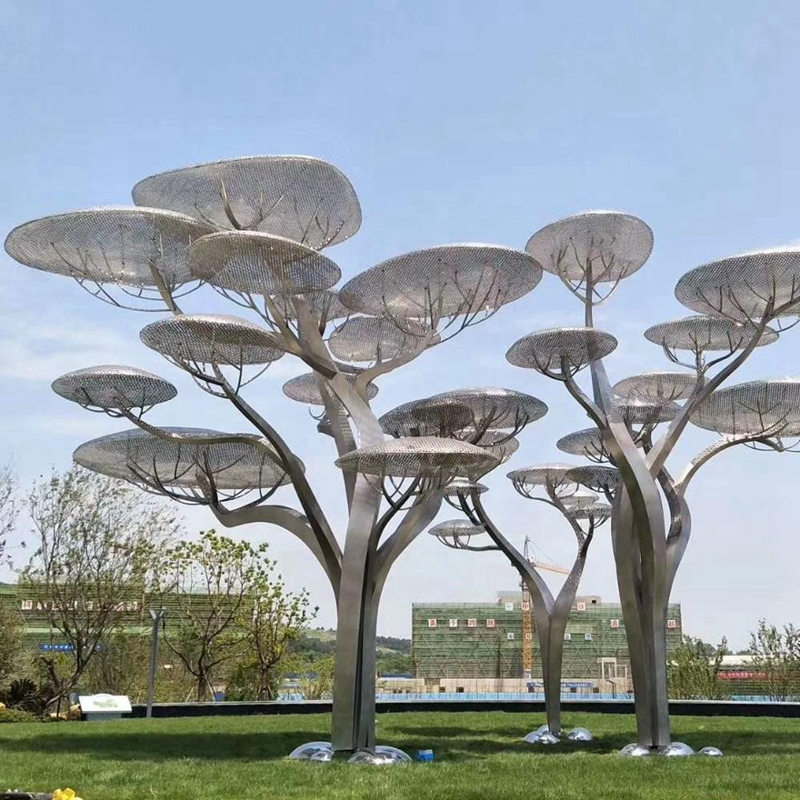 Security Is Guaranteed:
For such a large outdoor art installation, we would calculate the proportion and size of these sculptures very rigorously when making them. We would also communicate with the customer in advance about the site conditions of the place where the sculpture stand would be installed, whether it is necessary to deal with the condition of the land in advance, carry out cement pre-embedding, etc., and then we would give our customers very detailed installation drawings and details before the sculpture is transported. Guidance, so that our customers could install their sculptures very easily and successfully.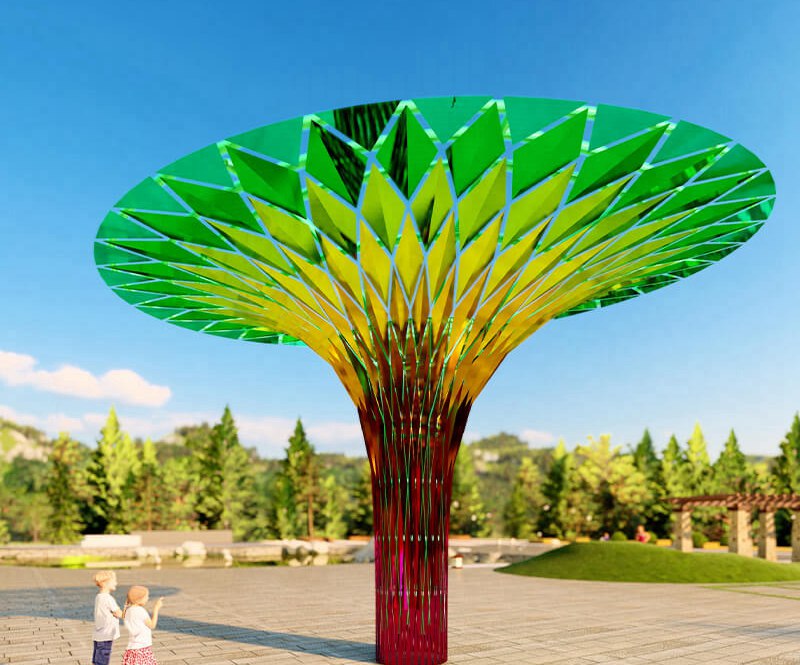 And we are proud to say that our sculptures could serve you outdoors for many years because we have always insisted on quality, we would choose very high-quality materials for the production of sculptures, and every detail of our processing is very We would not ignore the details of the large sculpture because of its size, we are very serious about every small carving and every small detail. Therefore, we could carefully observe every place of our sculptures, and customers are often very satisfied when they accept them. We once made a large outdoor rose for Florida, which brought us to repeat customers many times.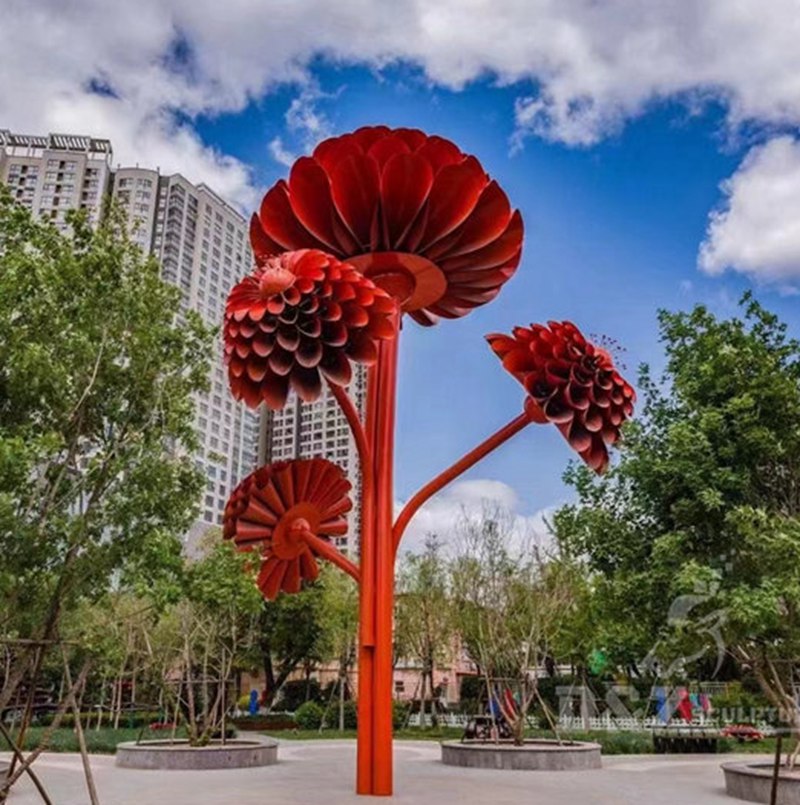 If you want to know more, please feel free to contact us.