Abstract Metal Garden Sculpture Details:
This abstract metal garden sculpture would be loved by modern society and urban decoration with its unique and beautiful design. This is the latest abstract metal sculpture designed and produced by YouFine designer team. The design theme and inspiration of this sculpture comes from freedom. The entire sculpture is like a ribbon floating in the air, forming a specific shape. Because it is free in the air and would change the posture and shape he wants at would.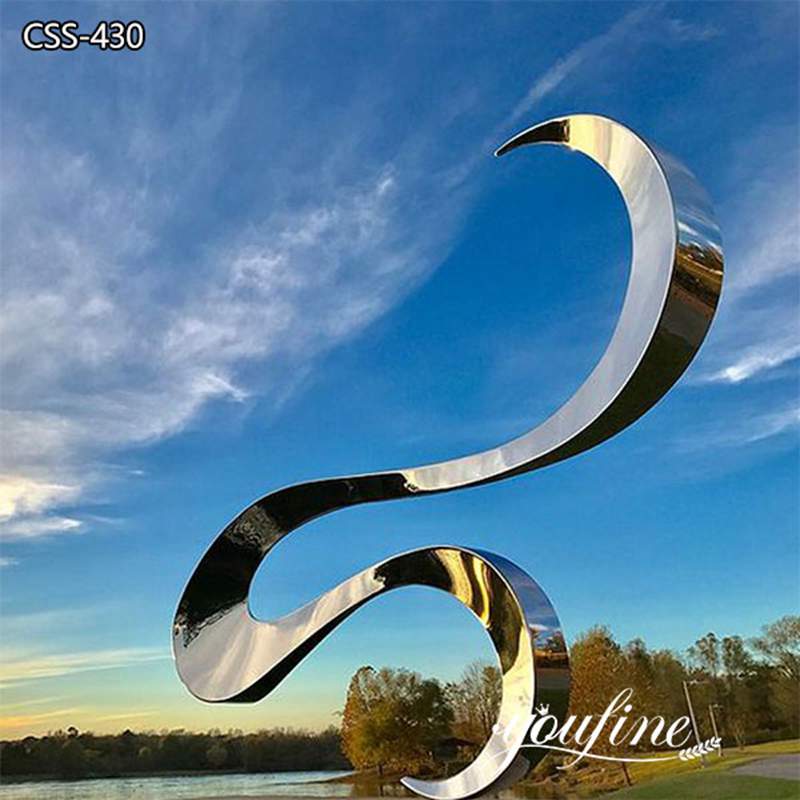 Such a beautiful and modern abstract metal garden sculpture would use as decorative artwork in any outdoor public place. Especially modern buildings, office buildings, commercial centers, parks, etc. Our sculptures would definitely become the focus of everyone's attention.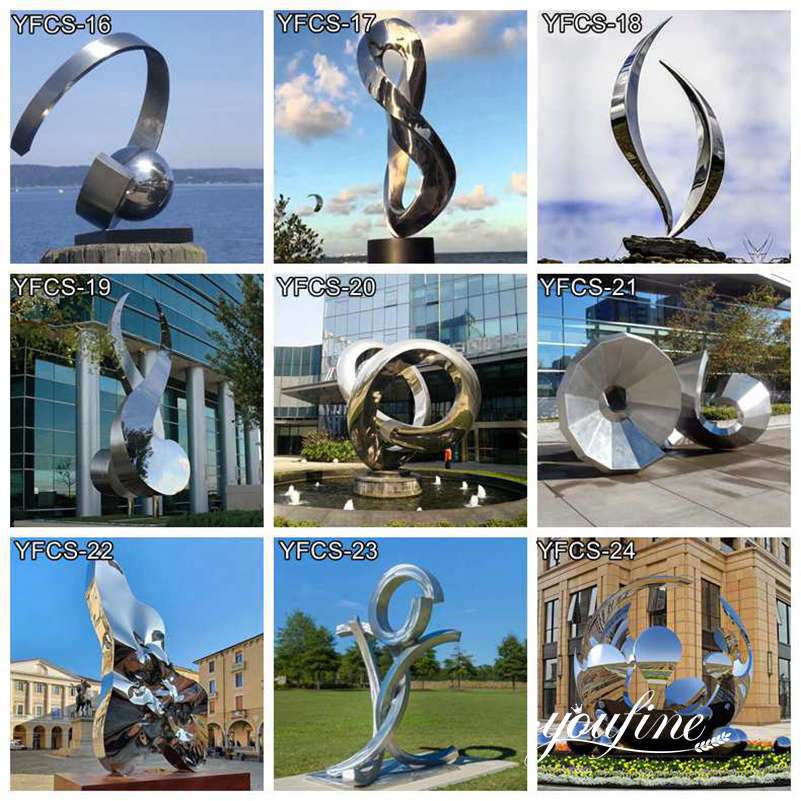 Stainless Steel Material Advantages:
YouFine would use high-quality stainless steel materials to make this abstract metal garden sculpture. Stainless steel is a material that is easy to process and very environmentally friendly. Sculpture production commonly used stainless steel material model 304, which has good corrosion resistance and heat resistance. Therefore, stainless steel sculptures are not easy to rust and would store for a long time. In addition, due to the convenient processing and forging characteristics of stainless steel. It would make into any form of sculpture artwork.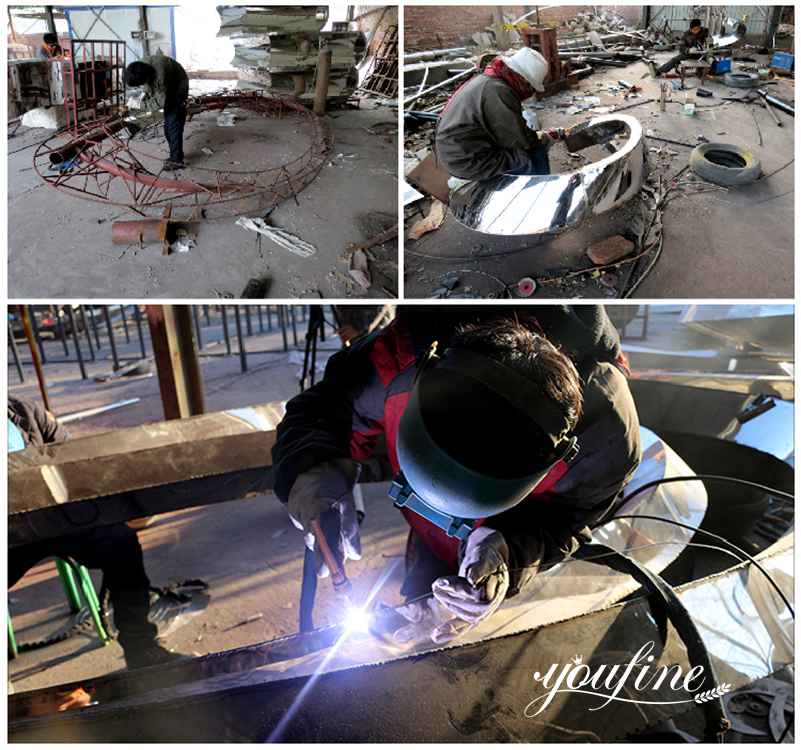 Professional Craftsmen:
YouFine is the leading metal sculpture factory in the industry, so we bring together some craftsmen and artists in the industry. Our craftsmen have been engaged in the metal sculpture business for more than decades and have extensive experience. The details of this sculpture would be handmade by our craftsmen. Especially the lines and curvature of the sculptures would carefully forge by our craftsmen to ensure the curvature and smoothness of the lines.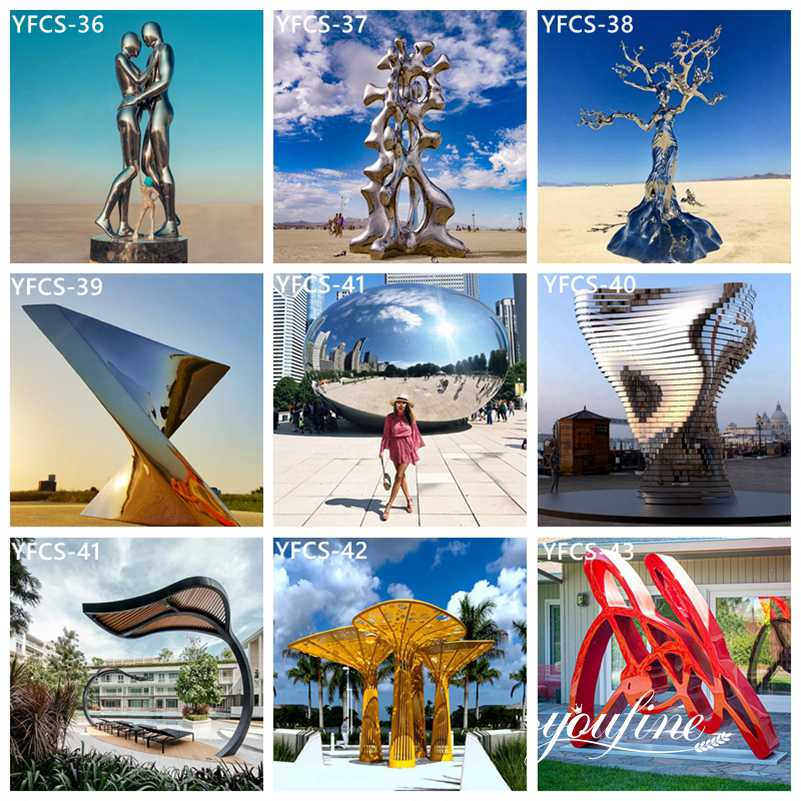 Of course, YouFine also supplies a variety of abstract metal garden sculptures for you to choose from. Each sculpture is carefully made by our craftsmen. If you are looking for metal sculptures for your garden, please feel free to contact YouFine for details of sculptures.