Modern Art Sculpture Details:
YouFine modern art sculpture uses high-quality stainless steel materials. The entire sculpture is a combination of color and graphics, and the design is simple and full of vitality. This sculpture could convey an atmosphere of happiness and vitality. Especially people who love animals in the accident would be very happy to see this sculpture.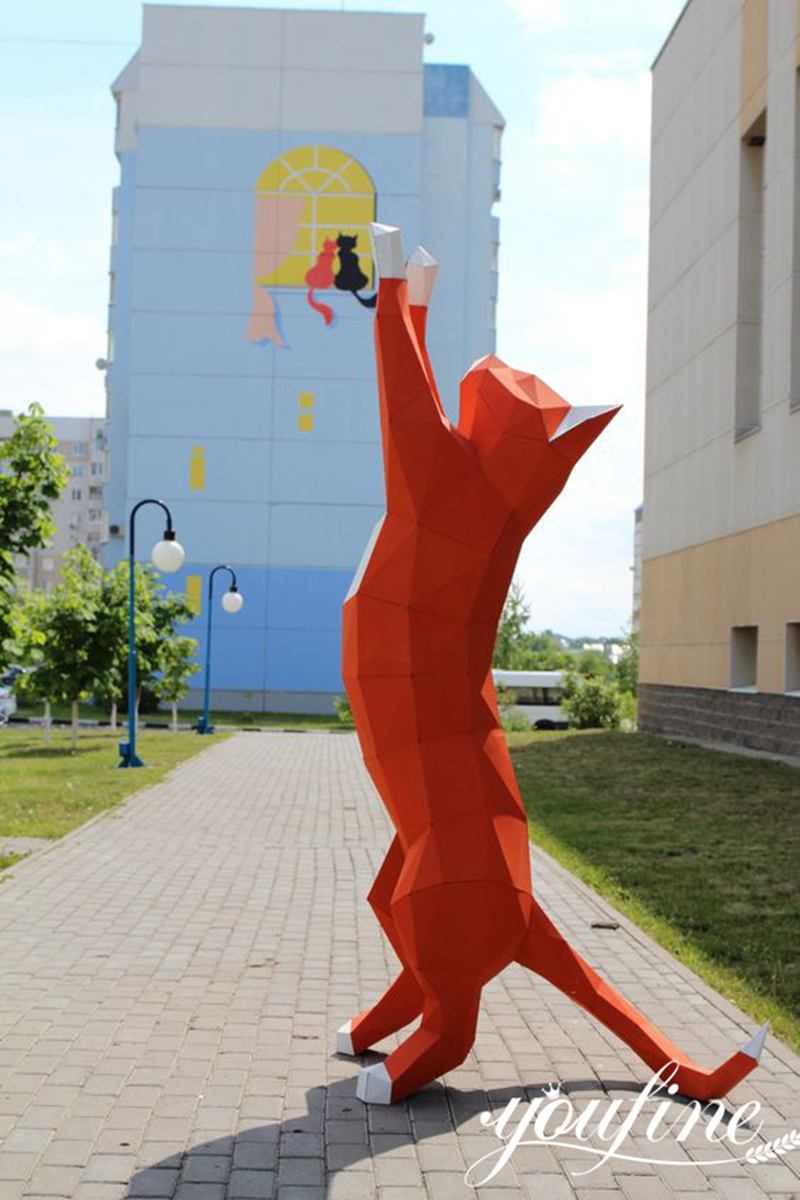 Used in A Variety of Places:
This large modern art statue could be in some public places, schools, squares, beaches, parks, etc. Of course, painted metal sculptures are also very suitable for some event scenes, such as weddings, music festivals, beer festivals, and other festive festivals with atmosphere. And we have many customers who use this sculpture to decorate outdoor beaches, grasslands, commercial centers, pet shops, and other places.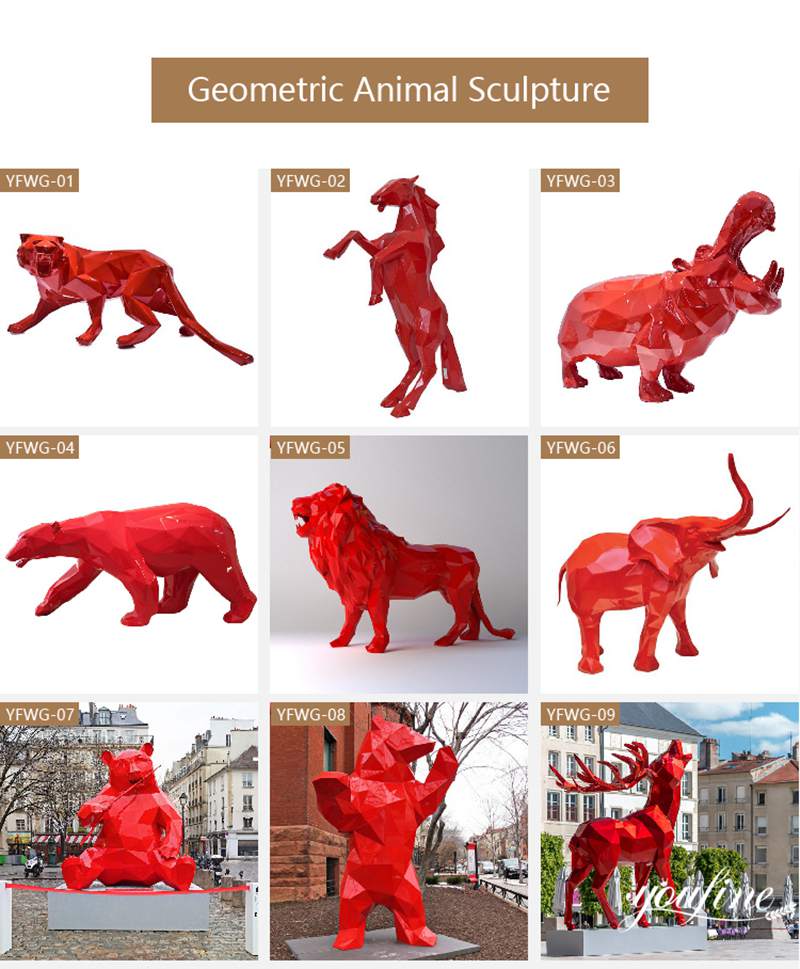 YouFine could customize this sculpture, both in color and appearance. If the sculpture is in a pet shop, a pair of cat sculptures could be customized. YouFine could customize the color of this sculpture according to your scene style. After receiving the sculpture, we also have customers who do their own color DIY to make this sculpture more unique and meaningful.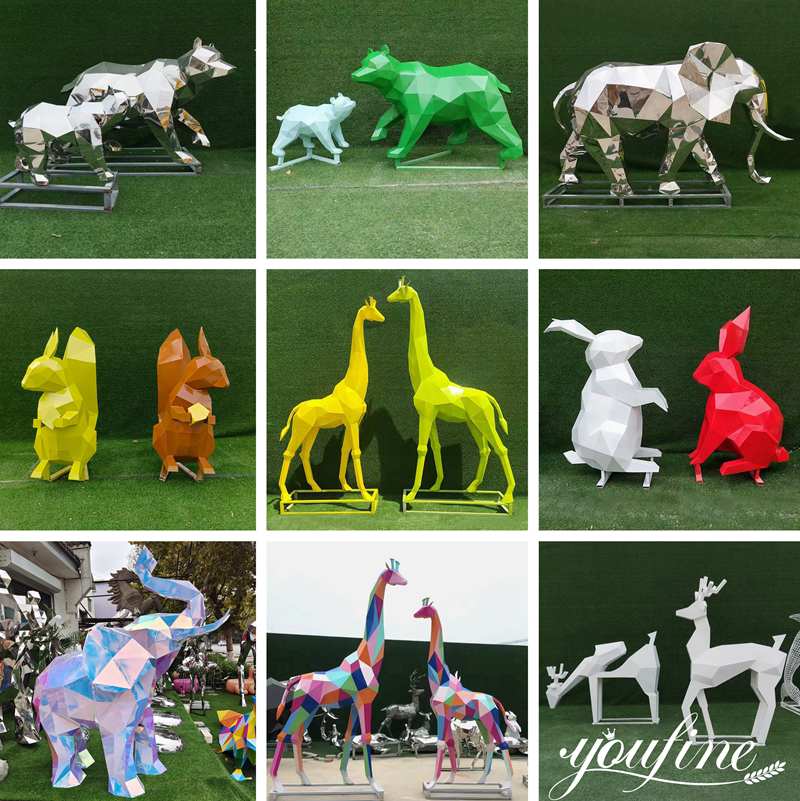 Why Choose YouFine's Metal Sculptures?
First of all, our factory has more than 30 years of metal sculpture production experience. Every craftsman in the YouFine factory has skilled skills. They have been in the metal animal sculpture business for decades. Therefore, the production of any piece of metal sculpture could be easily completed in their hands. The curvature of this sculpture would be forged by our craftsmen by hand to ensure the accuracy of the curvature.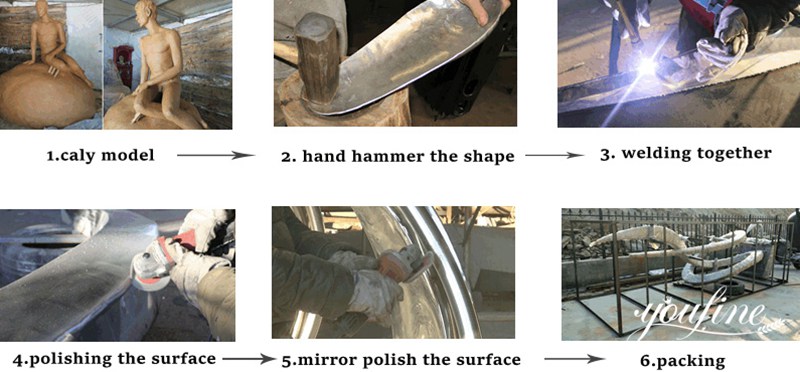 Secondly, YouFine supports guaranteed quality and after-sales service. And YouFine would first send all angle pictures of the product to the customer for confirmation. After the customer confirms, we would arrange the delivery. If the customer finds any quality problems after receiving the goods, please feel free to contact us. We would provide you with a solution.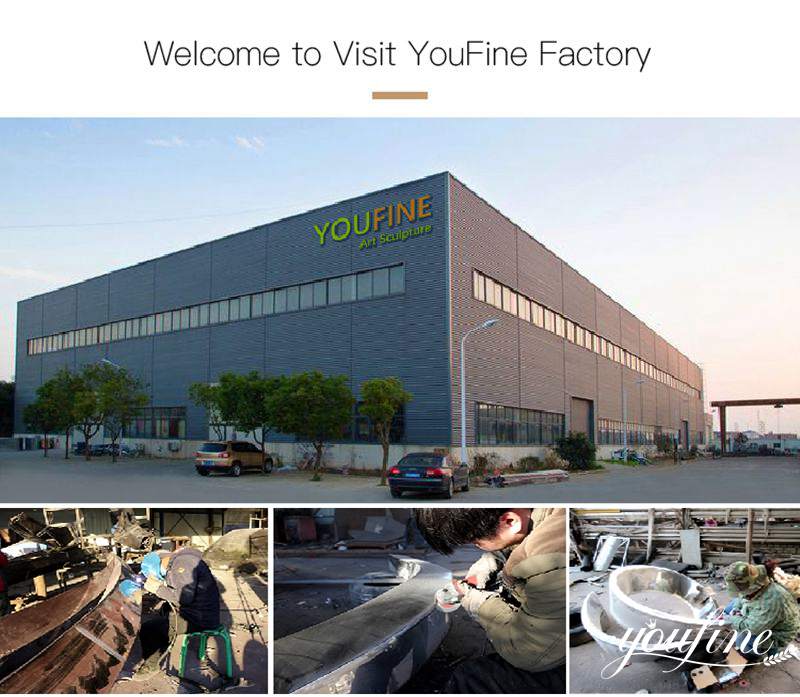 So choose YouFine, we would provide you with the best large-scale modern statue art and the best service. If you have any needs, please feel free to contact YouFine.