Large Stainless Steel Sculpture Details:
This large stainless steel sculpture can use as a beautiful city landmark or landscape decoration. And this sculpture is an abstract art form, like two hands holding a ball. So the abstract design form of the sculpture is based on the theme of peace. Which is very suitable as a city's iconic sculpture decoration.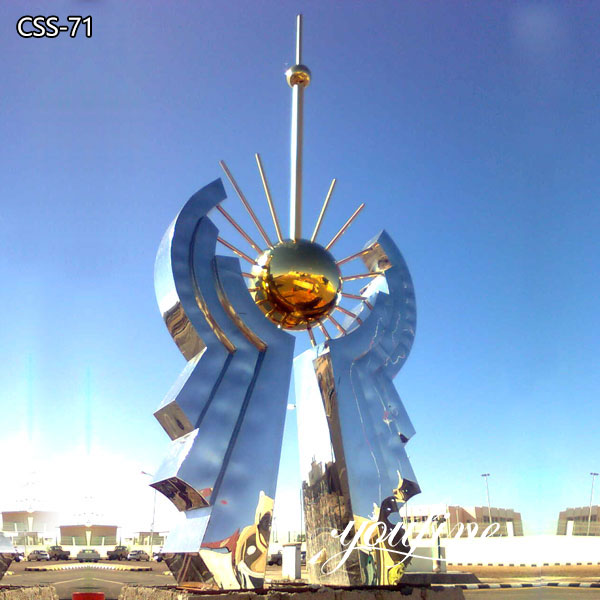 This is a large stainless steel sculpture design we made for customers in Saudi Arabia. The client placed this large sculpture in the city square. And our clients are very satisfied with the quality and design of the sculptures.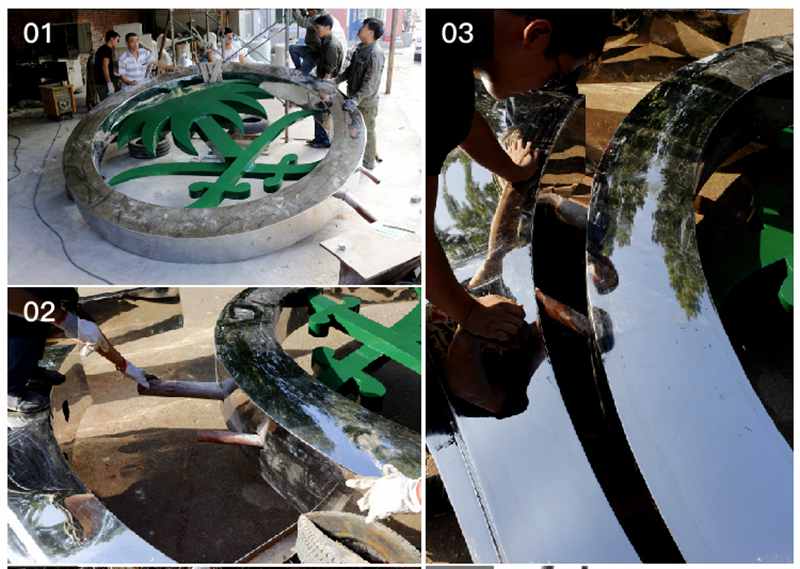 Use High-Quality 304 Materials:
You Fine would use high-quality 304 materials to male this large stainless steel sculpture. Because 304 has good corrosion and heat resistance. And it can easily process and make into sculptures. For large sculptures, especially those installed in areas with relatively large sandstorms such as Saudi Arabia. You Fine will definitely choose to use 304 material. This can ensure the quality and safety of the sculpture. So high-quality materials, even use in bad weather, the sculpture will not cause problems.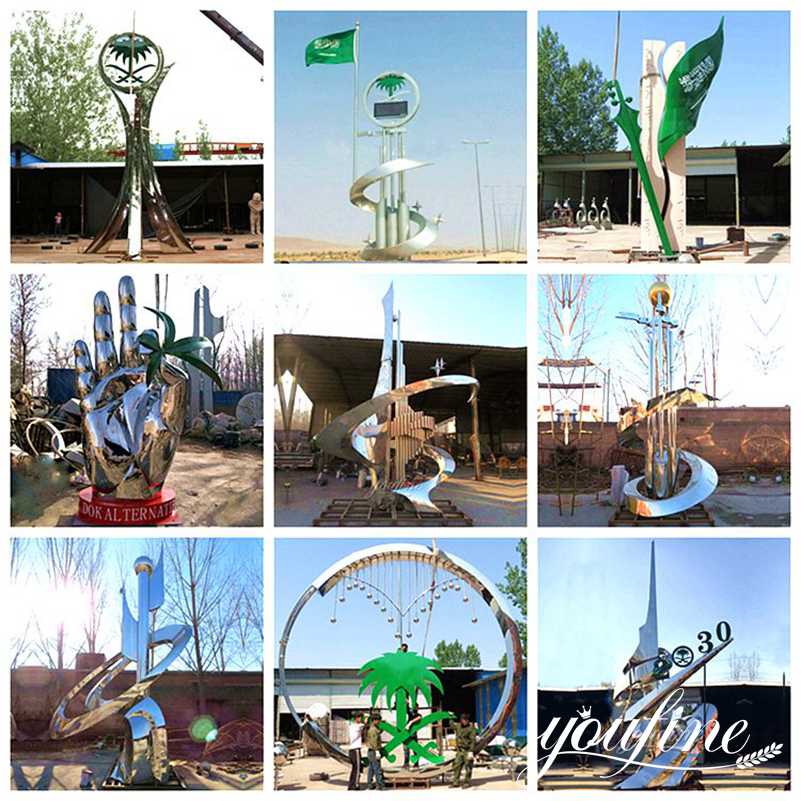 The Role of Sculpture in Urban Decoration?
The decoration of modern cities is inseparable from sculpture art. Especially metal sculptures, it is more popular and noticed by modern society.  So place a beautiful large sculpture outdoors, it is not just a sculpture. And it is the whole experience. The color, breath, and sense of awe bear witness to the beauty of contemporary sculptures. Then the elegant design shape of the sculpture can enhance the atmosphere of the entire city or garden experience.

Why Choose You Fine Metal Sculptures?
You Fine has been engaged in the stainless steel sculpture industry for more than 30 years and. We have a wealth of experience in metal sculpture production. Over the years, our metal sculpture products export to many overseas countries. We are a team that regards quality as our lives. Therefore, every sculpture from You Fine is exquisite and the quality is superb.