Sculpture Introduction:
This is an abstract stainless steel sculpture named "Dervish" with a spiral structure. Spiral geometry and helical topology are ubiquitous in nature, appearing at various scales. This is really the original attraction, the inspiration given by nature. Such sculptures are very attractive. You could decorate it in outdoor gardens, squares, shopping malls and other places.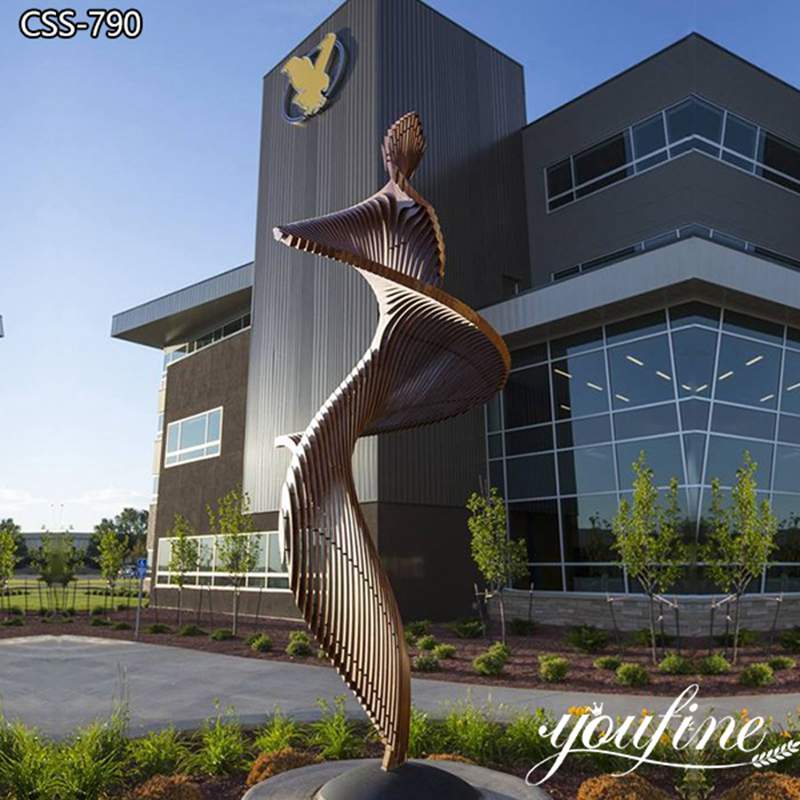 "Dervish" Original Situation:
"Dervish" is an installation by Arizona-based artist Lyle London. This 12′ tall sculpture was originally created in 3D Cad as an intricate swirl or cyclone, then made from 105 curved waterjet 1/4″ steel plates. The 1″ space between the plates creates negative space when viewing would produce ever-changing quality slices from different angles. Lyle London grew up in a military family that moved frequently and attended a total of eight schools before graduating from Punahu School in Honolulu, Hawaii. Adapting to constant relocation, Lyle relies on his imagined inner world to create art to support him through these turbulent formative years.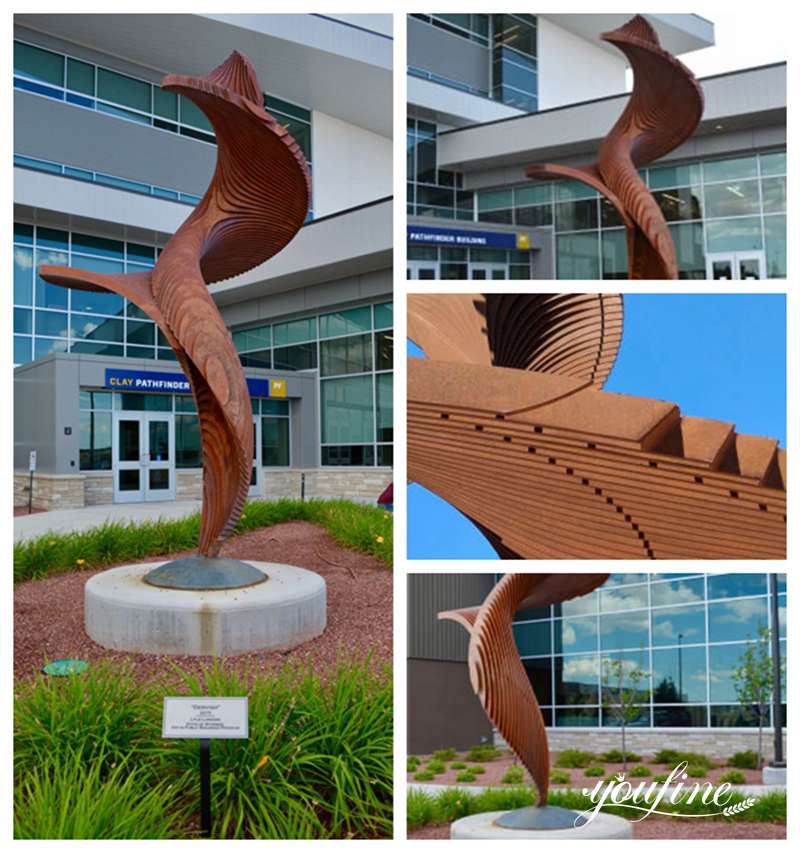 Advantages of YouFine:
First, we would use high quality 304 stainless steel as the raw material for this abstract stainless steel sculpture. Stainless steel is resistant to weak corrosive media such as air, steam, and water, and chemically corrosive media such as acid, alkali, and salt. So using it as a raw material could guarantee your modern stainless steel sculptures are of high quality and serve you for many years at the same time. And stainless steel is easy to clean, so it's easy to keep clean and beautiful.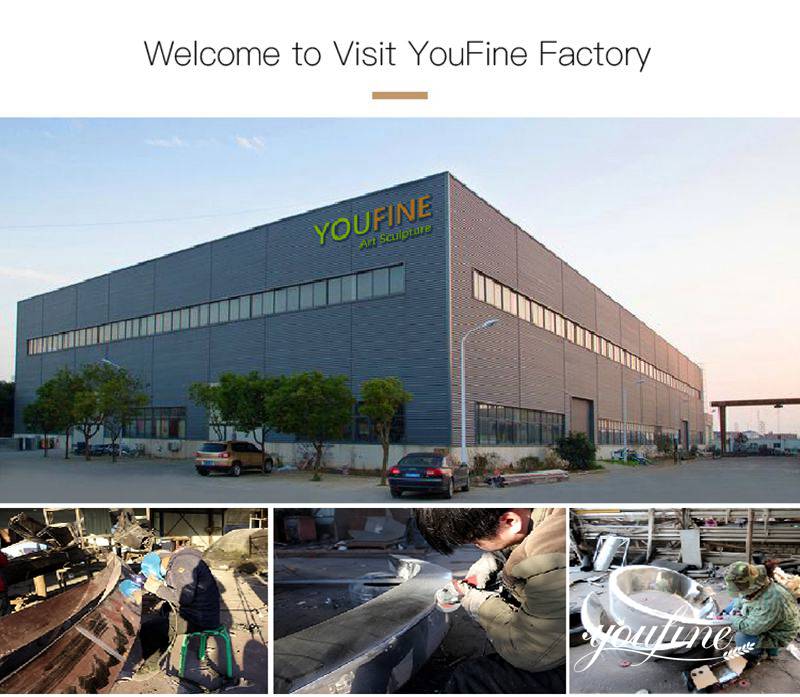 Second, when welding stainless steel, we use full welds instead of spot welds, and each weld is precise. Third, as a professional stainless steel sculpture manufacturer, we could provide you with a variety of sculpture designs for you to choose from. We have dozens of metal sculpture designs. Whether abstract, realistic, colorful or highly polished. In addition, we could also offer you more options for other metal abstract sculptures. Our designers would draw appropriate drawings according to your scene. So no matter what your renovation needs are, we would do our best to meet your expectations.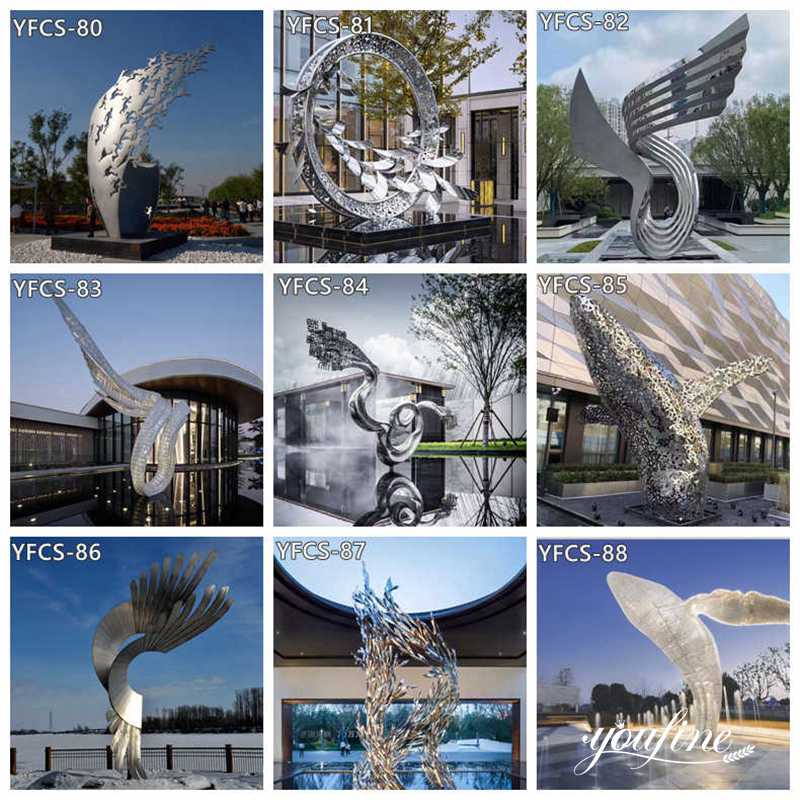 If you have any concerns, you could contact us directly for answers. YouFine is factory direct and could give you the best price and top quality.