Metal Hand Sculpture Introduction:
This is a metal hand sculpture made of stainless steel. Sculptures with unique silver-white metallic luster could make your place come fresh. As we all know, art could show the taste of a company or a person. Using modern artistic stainless steel sculptures as the decoration of your place could bring many wonderful effects to your place. Moreover, this sculpture looks very beautiful, it is easy to catch people's attention, and it is very suitable as an attractive existence.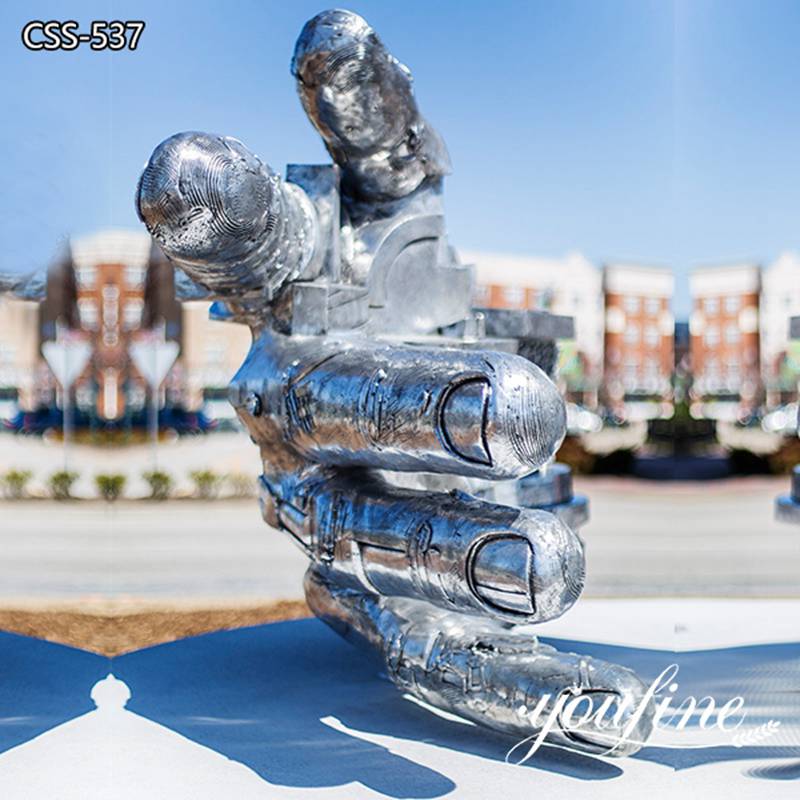 This metal hand sculpture has a unique design and is full of mechanical touch. This is because, in addition to the shape of the hand, some mechanical parts are added to this sculpture. These elements make this sculpture different from the ordinary sculpture. Therefore, this is one of the reasons why it is attractive. As a professional sculpture factory, we have a history of nearly 40 years. Therefore, we could guarantee to restore every detail of this sculpture. And make you the sculpture that satisfies you most.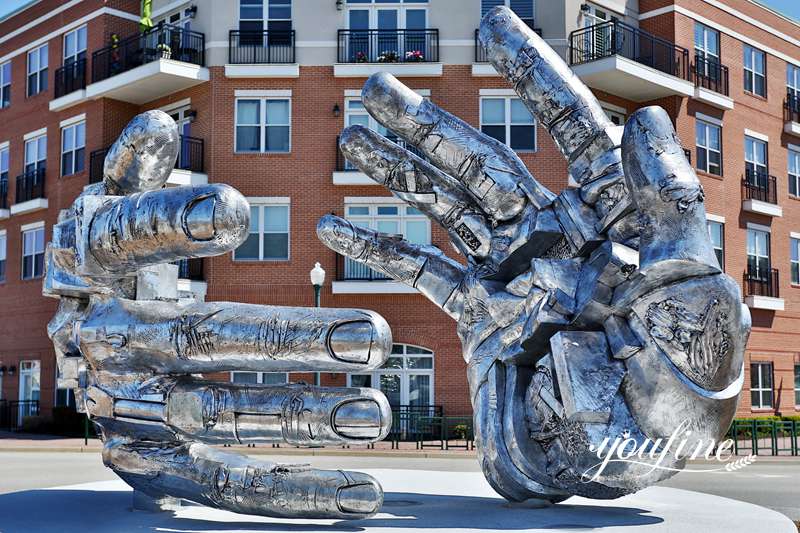 More Options:
YouFine could provide you with a variety of exquisite metal sculpture designs. For example, abstract sculpture, character sculpture, animal sculpture, letter sculpture. As well as water sculptures, kinetic wind sculptures, balloon sculptures, weathering steel sculptures, etc. At the same time, our designer team is also at the top level in the industry. We could design various sculptures for you according to your needs, and provide you with free plan drawings, 3D drawings, and CAD drawings. Therefore, you could buy the most satisfactory sculpture from YouFine.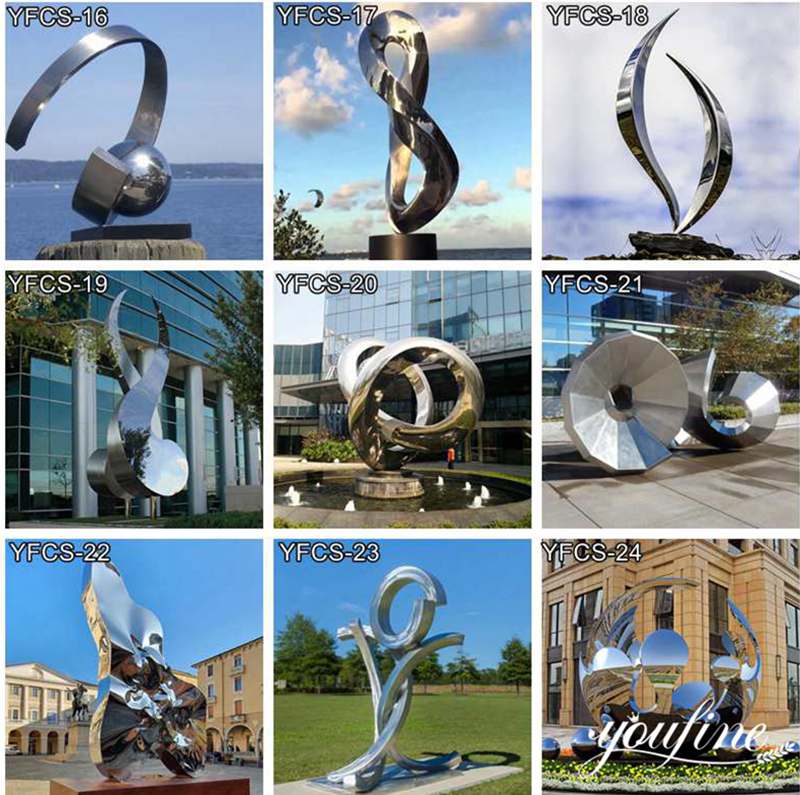 Why Choose YouFine:
YouFine is a top factory located in Quyang County, Hebei Province, with the most professional team and the most advanced equipment. Therefore, we are a trusted supplier of metal sculptures. Since we are factory direct sales, we could guarantee to serve you at the most favorable price in the same industry under the same quality and transportation conditions. In addition, we also have a professional sales staff and a QC team responsible for timely communication with customers and product progress. The professional team and perfect after-sales service system allow you to have a relaxed shopping system.
It would be a good idea to choose a large outdoor abstract metal hand sculpture for your garden. These large blocks would add a lot of brilliance to its open space. We have everything you need to know about modern decorative sculptures.