This is a very unique sculpture called broken symmetry. The design of this metal outdoor sculpture is made using the concept of particle physics' conceptual symmetry breaking. The sculpture is symmetrical from below, but asymmetrical from other angles, and its colors are different from different angles. It's black on one hand and orange on the other (kind of like chocolate/orange candy, just not as tasty). This kind of sculpture is very interesting, and it is very charming to be placed on the outdoor street lawn.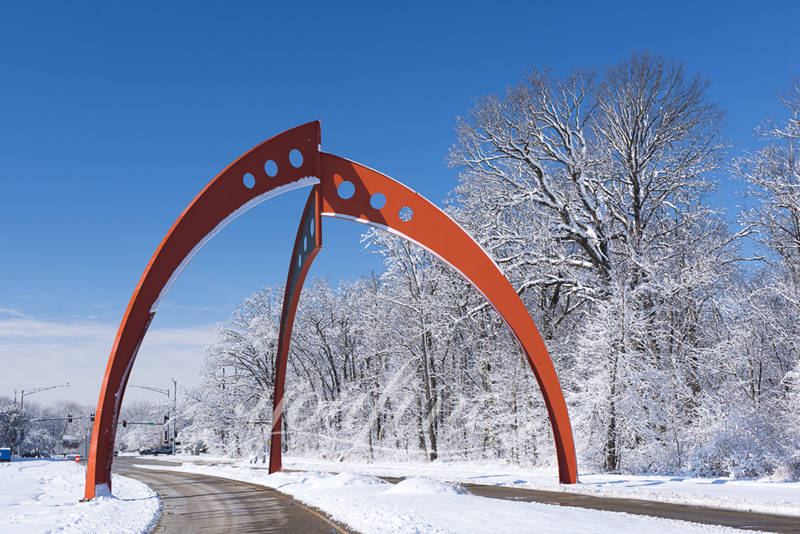 Related to the Original Sculpture:
The original of this broken symmetry sculpture is located next to the main entrance of Fermilab. Created by Robert Wilson, the three-span sculpture is 50 feet high at its apex and was installed in 1978. Its 21 tons of steel come from the USS Princeton, which experienced extensive operations during the Korean and Vietnam Wars. The Princeton was also the ship that pulled the Apollo 10 astronauts out of their drinks in 1969. The reason old aircraft carrier steel plates hang around Fermilab is that it's an inexpensive way to filter background particles with metal during accelerator experiments.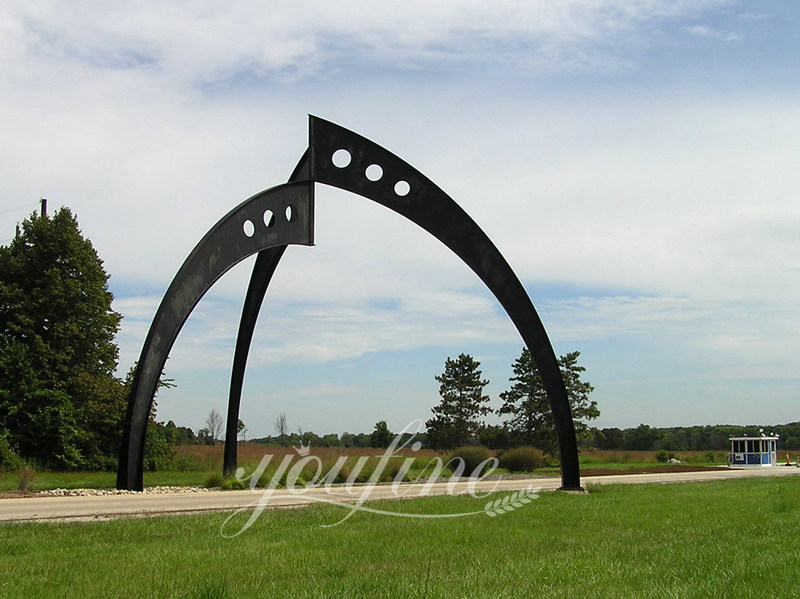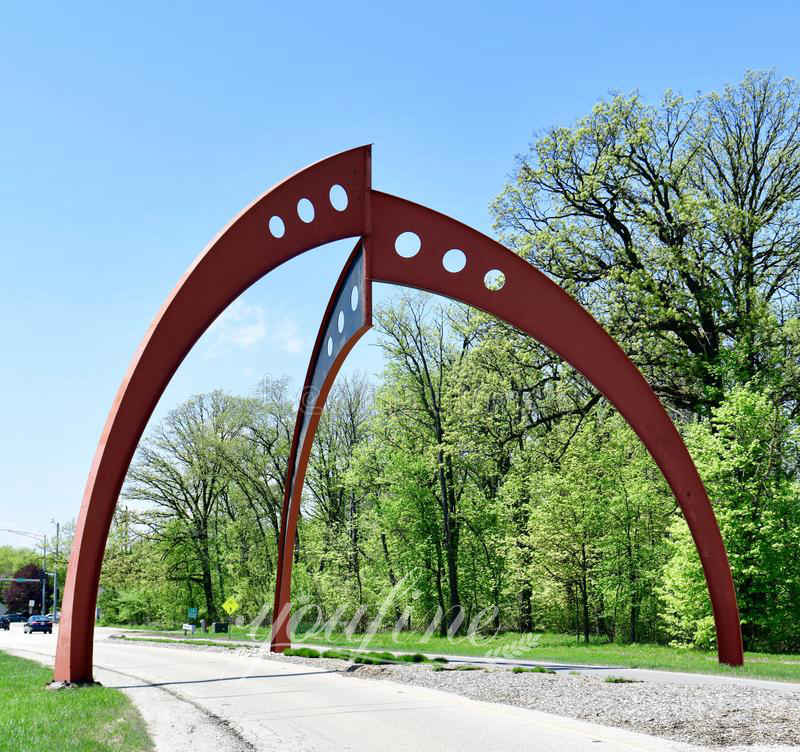 What YouFine Could Do for You:
YouFine has been deeply involved in the field of metal modern abstract sculpture production for many years, and we could reproduce similar styles and designs for customers based on the styles of some famous works. If you like this broken symmetry sculpture, we would design different sculpture production solutions for you according to your different situations and needs. The size, color, material and design of the sculpture would be matched and designed according to different installation scenarios.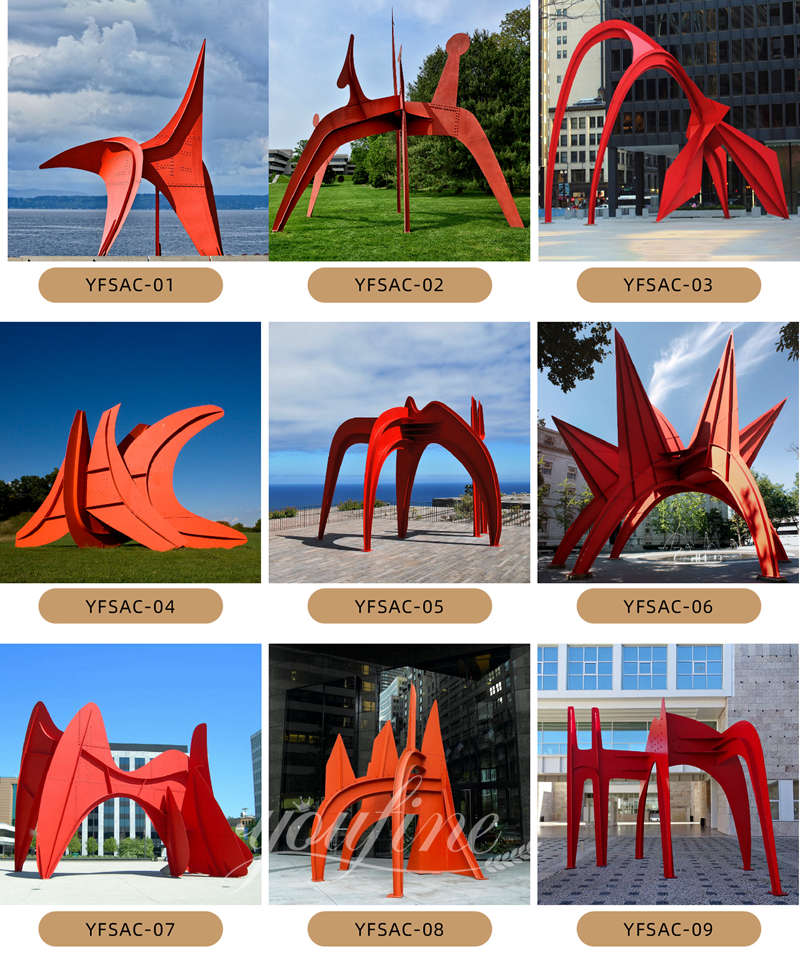 As a metal modern abstract sculpture making factory established in 1983, we could give our customers a rich choice. The raw materials of our metal modern abstract sculptures are bronze, aluminum, stainless steel, corten steel and so on. In the production process of our metal outdoor sculptures, we strictly control every link, from material selection to final transportation, we are the best.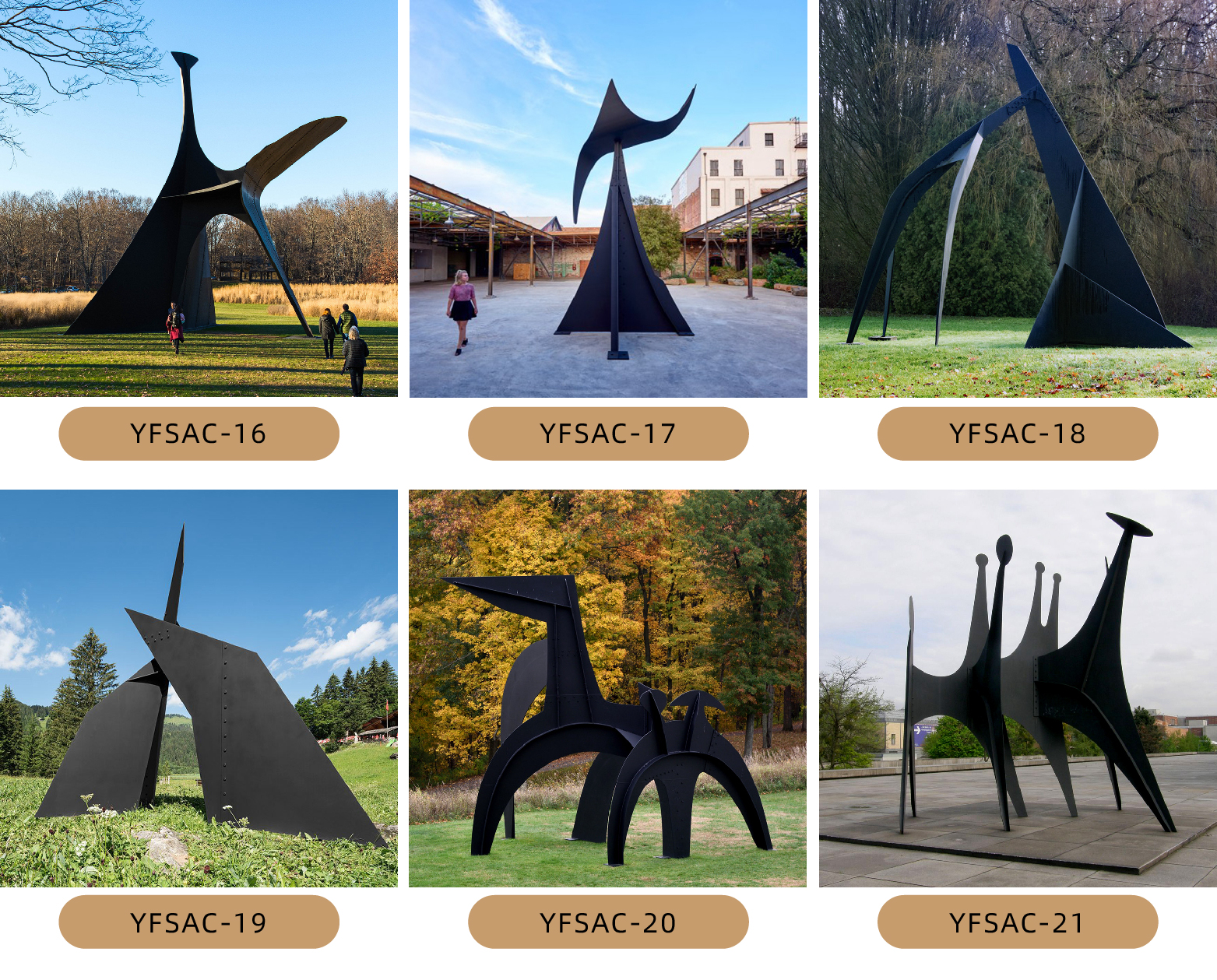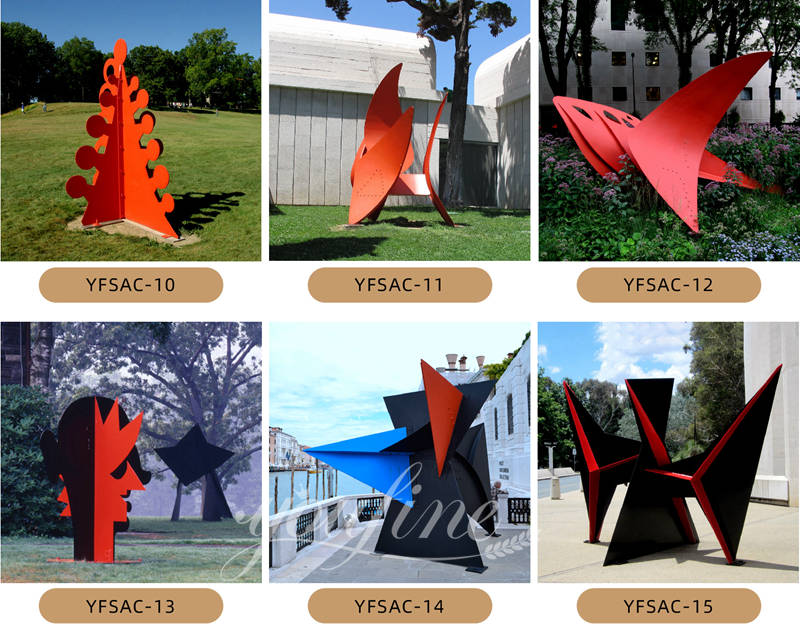 YouFine is factory direct sales, while guaranteeing high quality and excellent design, we also have unbeatable prices, so buying metal modern abstract sculptures at YouFine is affordable. If you want to know more information, please feel free to contact us.