Metal Number Sculptures Details:
These brightly colored metal number sculptures would be a beautiful sight in an outdoor plaza or garden decor. The use of numbers or letters as sculptures is a very innovative design. Its simple characters can visualize the meaning of the sculpture. You Fine would use the high-quality stainless steel material to make this sculpture and paint the surface with beautiful color.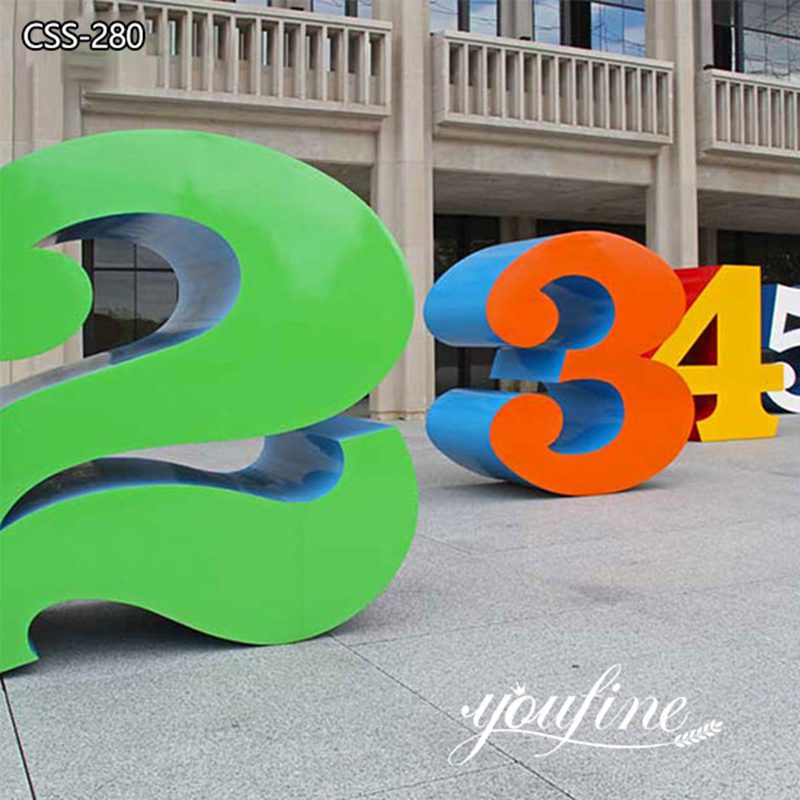 Application Places:
Our painted metal number sculptures could place in any outdoor place. You could place this sculpture in a commercial square or in the center of a street. As an eye-catching sculpture, it could attract a large number of tourists to visit. So it is a good choice to attract tourists. Of course, it could also place in any theme park or garden, or manor.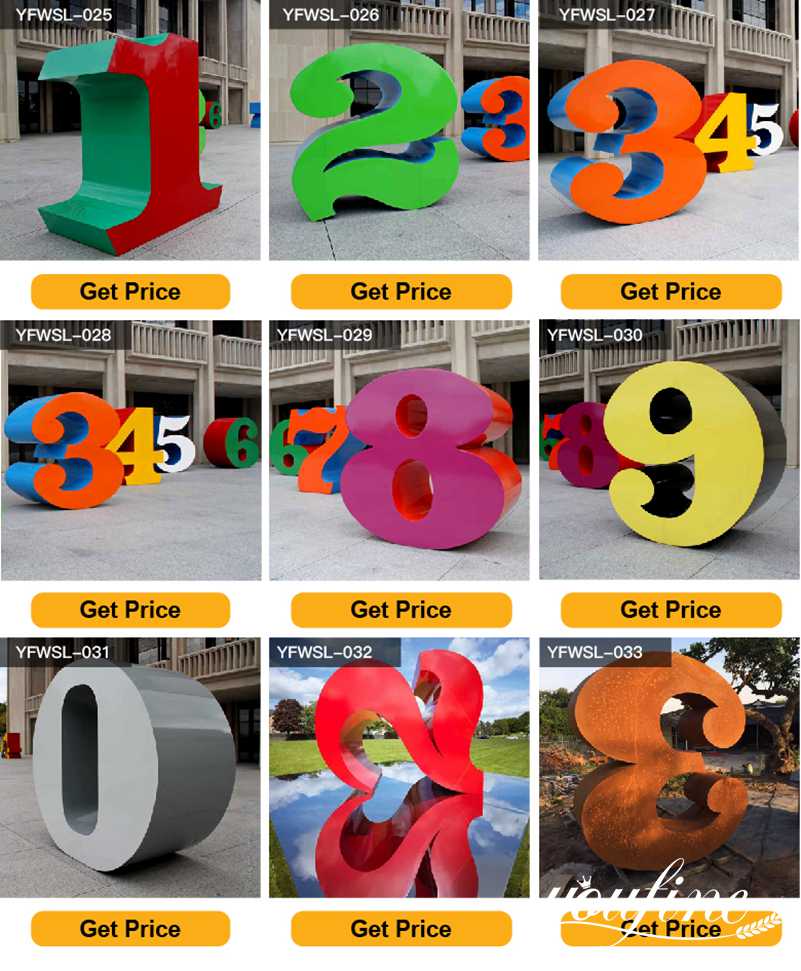 Spray The Color You Want:
The color of this metal letter sculpture is bright red. of course, You Fine could also spray the color effect you want according to your needs. We would use spray paint to paint the surface of the sculpture. Our masters often use a spray gun evenly sprayed on the surface of the sculpture. The sculpture could quickly and naturally dry by using the spray paint process. Therefore, the spray painting process needs to carry out in a dust-free workshop to avoid dust falling on the surface of the sculpture.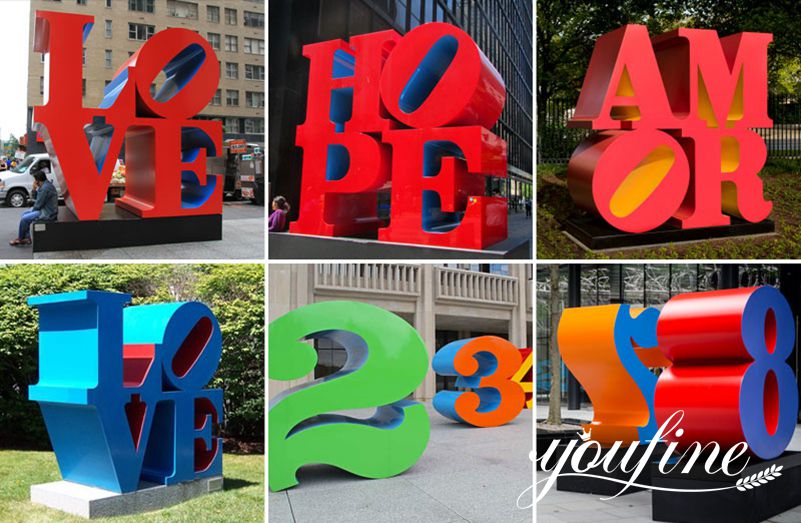 More Letter Sculpture Designs:
At present, sculptures composed of letters and numbers are becoming more and more popular. And they have become a relatively popular work of art appearing in people's vision. You Fine is a custom-made stainless steel sculpture factory. We could also provide other different letter and number sculpture designs according to your requirements. In addition, You Fine could also provide you with a series of other exquisite stainless steel sculpture designs. Whether it is a large landmark sculpture design or a modern abstract sculpture design.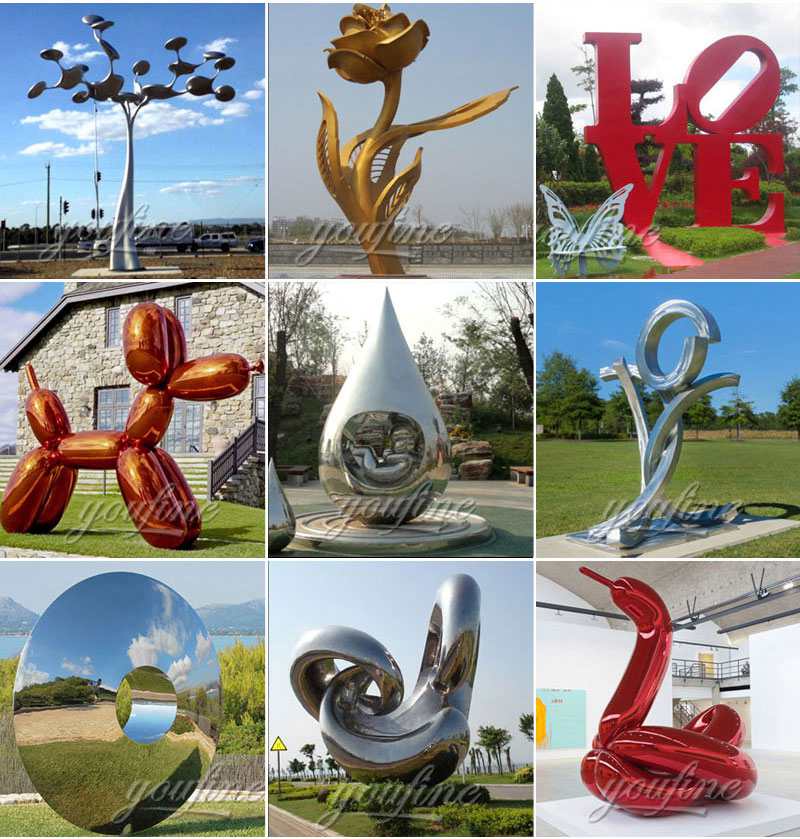 You Fine is a metal sculpture factory with a history of more than 30 years. Our high-quality large metal letter sculptures could provide a beautiful landscape for your outdoor places.