Sculpture Introduction:
This is a very modern Metal Hand Sculpture. Its surface is a highly polished design, reflecting its surroundings beautifully. And its design is also unique, from the most common gestures people use to express love in the 21st century. Using such designed metal sculptures as outdoor decorations would attract people's attention and let people take pictures.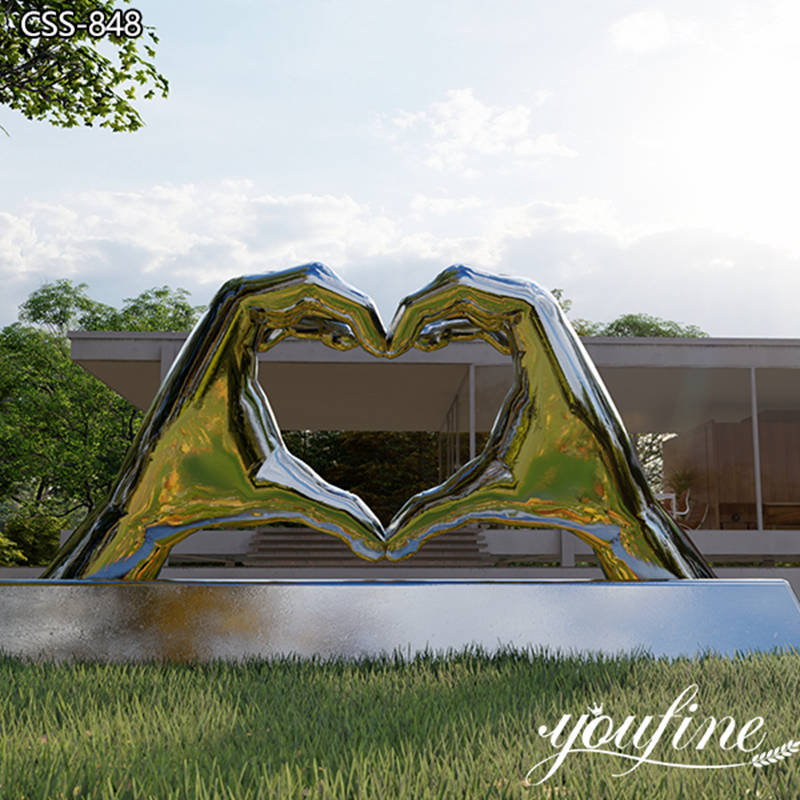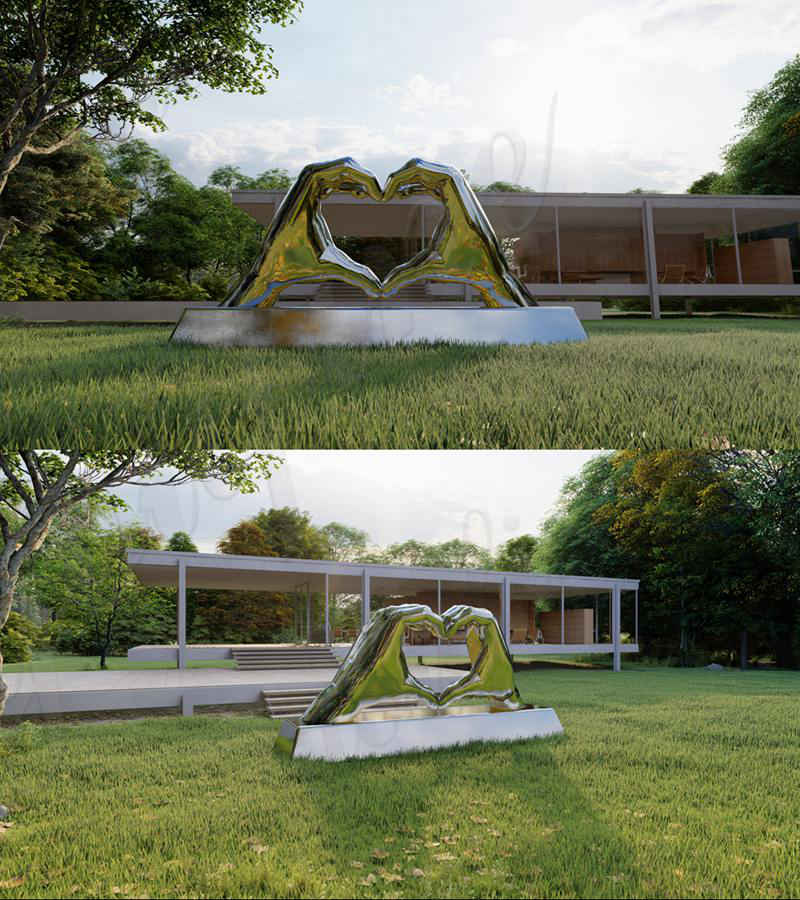 This metal hand sculpture would use 304# stainless steel as raw material. Therefore, it is suitable for the decoration of various outdoor places and could guarantee a long service period. Therefore, such a metal modern sculpture would not rust, and it would be beautiful for a hundred years.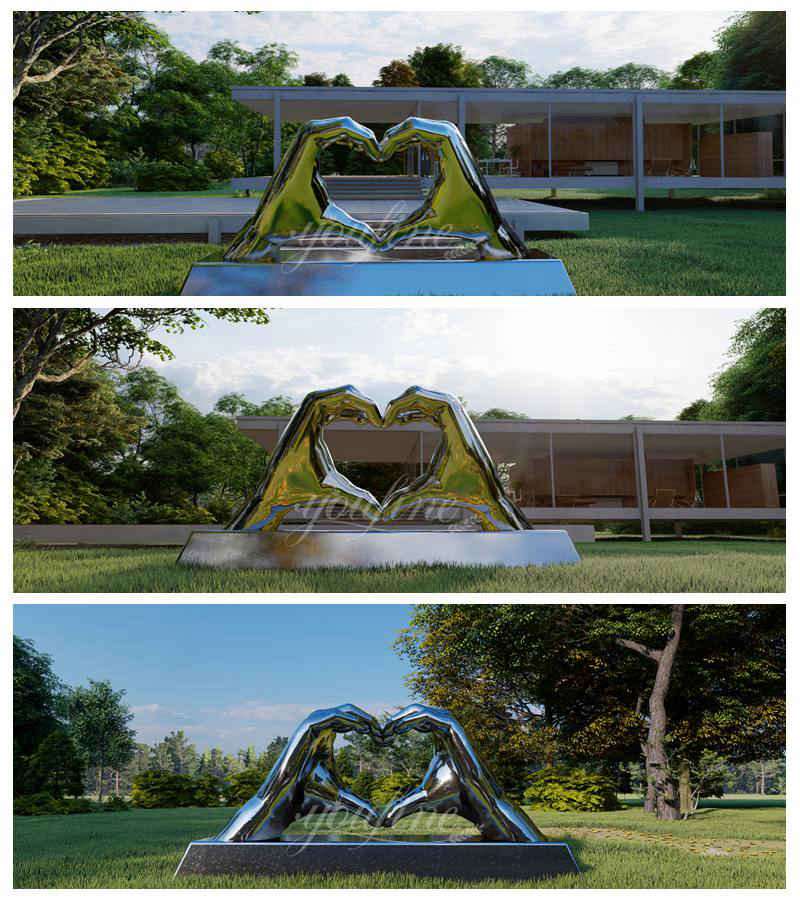 Looking at this hand sculpture from different angles, you would see different scenery. This is because of the unique surface treatment of this sculpture. Its surface is highly polished, like a mirror. Different angles would reflect different scenery. In this way, the design of reflecting the scenery on the surface of the sculpture is very interesting, and it could show different beauty 24 hours a day throughout the year. This would also make this metal hand sculpture full of charm.
Why Choose YouFine?
YouFine is a professional metal sculpture manufacturing factory, we have more than 39 years of history. So we would give customers high-quality stainless steel sculptures. From design to surface treatment, we have a strict QC team at every step to check the quality of every detail. We also have a variety of surface treatments for our customers to choose from, such as brush, matte, painting, spraying, etc. So we could guarantee to create the most suitable modern metal sculpture for our customers, and guarantee first-class quality.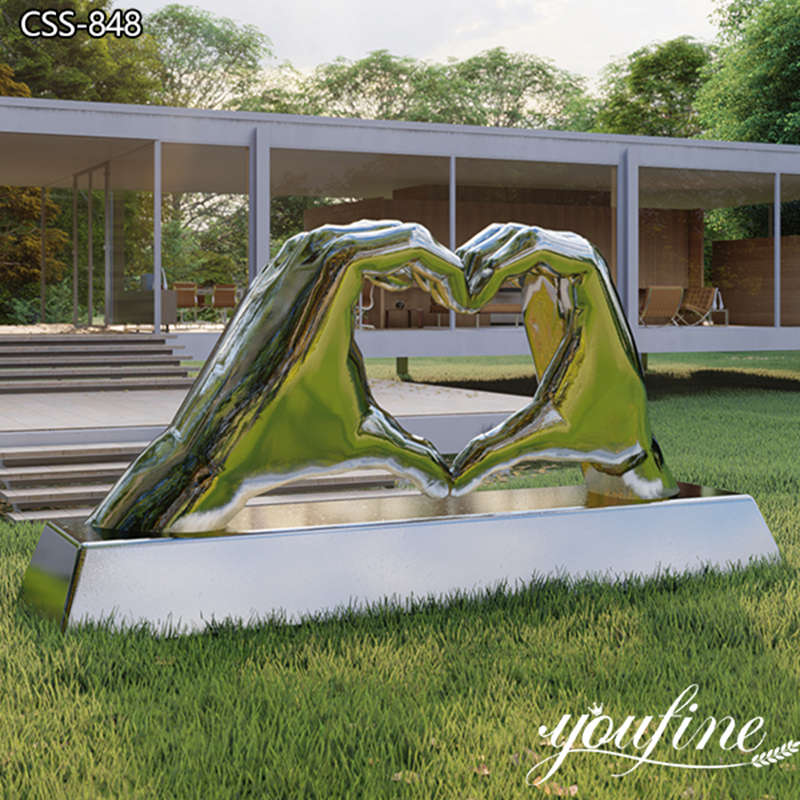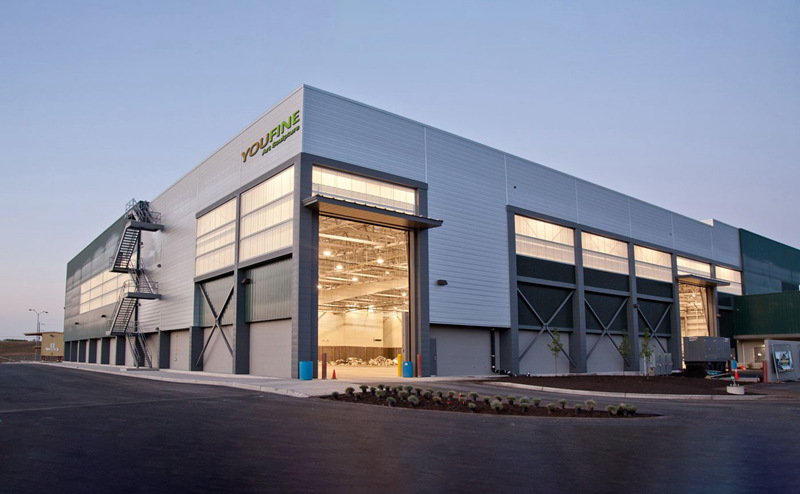 If you have more information to know, please feel free to contact us.